Let's Use Ramadan to Renew Our Faith, IEDPU Charges Muslims
Date: 2023-03-23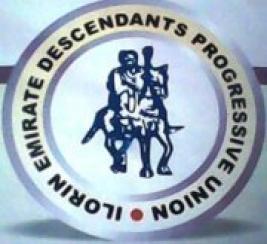 An appeal has gone to Muslims, particularly indigenes of Ilorin Emirate, to use the privilege of the ongoing Ramadan season to renew their faiths in Allah and show more acts of piety, generosity and patriotism.
This appeal was made by the National President, Ilorin Emirate Descendants Progressive Union (IEDPU), Alhaji Aliyu Otta Uthman,fsi,in his Ramadan message to the people of the community and the generality of Muslims.
In a statement signed by the Union's National Publicity Secretary, Mallam Nurudeen A.Ibrahim, Alhaji Uthman congratulated the people of Ilorin Emirate for witnessing this year's Ramadan season.
The community leader described the month of Ramadan as a sacred period that is full of spiritual blessings, which everyone is encouraged to maximise for full spiritual and socioeconomic benefits.
He added that it was incumbent on every Muslim to make proper use of the period by engaging in activities that would draw him closer to the Almighty Allah, saying that the season is meant to reconcile human beings with Allah and his fellow creatures.
The retired intelligence technocrat explained the need for individuals, especially well to do ones, to cultivate the habit of reaching out to the less privileged, saying that our siblings, friends and neighbours must feel our positive impacts now more than ever before.
While advising Muslims to avoid things that would vitiate their fast, Alhaji Uthman appealed to clerics who conducts tafsir through one medium or the other to devote their times and energies to the fight against the challenges of the moment. Specifically, he said that the prevailing security and socioeconomic challenges of the time deserve more attention of all, particularly from those we consider as "the consciences of our society".
Alhaji Uthman congratulated the Governor of Kwara State, Mallam AbdulRahman AbdulRazaq; the Emir of Ilorin, Alhaji(Dr) Ibrahim Sulu-Gambari,CFR and the good people of Ilorin Emirate as well as all Muslims for living to witness the commencement of this year's Ramadan season.
He wished all a very peaceful and rewarding Ramadan season.
Mallam Nurudeen Ibrahim,
National Publicity Secretary,
Ilorin Emirate Descendants Progressive Union,