OPINION: Yusuf Babatunde Abdulwahab:... Of My Impression and My Conviction. By L.K. Olatinwo
Date: 2018-01-02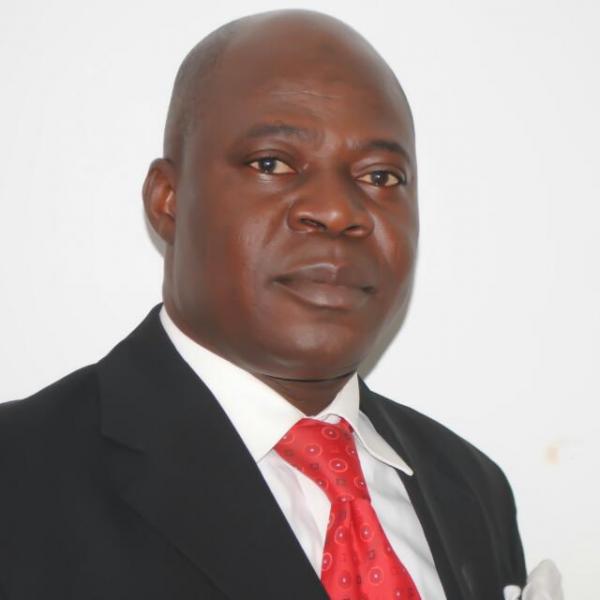 Most politician don't honour their words when it places them at a disadvantaged position particularly when the reason(s) for which they made promises is not in anyway adding value to their person/status or catapulting them to a greater position. This is true of an average politician. Edwin Currie once said: "when a politician says 'yes', he means 'maybe'. When he says 'maybe', he means 'no'; and when he say 'no', he is no politician".
Through my journey of life and evaluation of political office holders, especially in our society, one can say without mincing words that the above quote from Edwin Currie is a true picture of Nigerian politicians. However, only one individual has been able to prove this philosophy wrong in totality. This is no other person than Alhaji Yusuf Babatunde Abdulwahab, the Chief of Staff to the Executive Governor of Kwara State.
My first encounter with this brilliant economist, corporate and investment banker, farmer and cool headed administrator has changed my impression and proved to me that not every politician is a liar.
The touching story I'm about to share is not to hype the man in question or to give him media presence, far from that! My status is enough to distance me from sycophantic obligations. Anyone reading this piece should not judge me from perspective of pettiness. I have decided to make this story public for two reasons: to change the erroneous appellations most people have labelled public officers, even without approaching them for anything; and secondly to serve as a point of emulation for others in power corridor. Although, he (the CoS), by nature, may not like this, but he just have to pardon my manners as I couldn't hide this any longer.
One beautiful evening in the month of May this year (2017), while driving along Salubi street, GRA, Ilorin, I ran into a young girl, who was on that fateful day hawking pap. She is Shukurat Abdulkareem, who gave her residential address as No. 65, Ajia's compound, Adangba street, Ilorin. I was behind the wheel when I saw this little girl fell down with the tray of pap she was hawking. She managed to get up after some seconds of pains, and started packing the pap even after all had been contaminated with sand and were no longer consumable. I parked my car and directed my foster daughter who was with me in the car to quickly gave her a helping hand.
Shukurat was assisted down to where I parked my car and as a mother, I felt so sad to have seen such a little girl hawking on a major road. That moved me to have paid for the pap in full. As if that was not enough, after my thorough examination of this girl, I discovered she was a one-eyed person. I was baffled and curious, hence, I queried what led into her lost of sight? She replied: it was a minor domestic accident she had in Omu-aran, Irepodun Local Government area of Kwara State. I shared her pain and gave her my contact to convey to her parents for further interactions.
I was in expectant of her parent's call for over four days before I left Ilorin for my station in Katsina and was not forthcoming, I decided to shift my mind off it. As God will have it, her mother, Mrs Khadijat Abdulkareem reached out to me the fifth day while I was on transit between Abuja and Katsina. After we exchanged pleasantries, I hastily dragged her into the main issue. I asked her the cause of the loss of one of her daughter's eyes? She narrated the story the same way the poor girl did. Hmmnnn! I sighed.
Immediately after our conversation, I consulted a Doctor friend, though not an optician, but gave assurance that the eye could be corrected with surgery. I briefed the mother about this and told her to keep in touch with me as God had directed me to do something about her predicament. I equally promised to be with them in Ilorin in no distance time. She prayed fervently for me and couldn't control her emotions until she broke into tears... I was touched and tears rolled down my cheeks too. What a world!
After some weeks at work, I returned to Ilorin and invited Shukurat and her mother, Khadijat to my house. We had an extensive discussion and I promised to do everything humanly possible to assist them. As soon as they left my abode I started pondering over whom to contact for help. At every gathering I found myself, I keep sharing the tale with people directly and indirectly to see if I could get help from anyone or if anyone could link me with someone who can help without procrastination.
In the course of my search for help, I met with a lady at a popular car wash in Ilorin by providence and we discussed the matter briefly. She just told me if I could find my way to the Chief of Staff to the Governor, Alhaji Yusuf Babatunde Wahab. I objected immediately that politicians are just too deceitful and could make empty promises without fulfilling. She said I should try to see him and have my impression changed. She however, told me she did not even have his contact but she was too confident of her stand because of many testimonies she had gotten from different people.
While I was alone, I thought of what the lady emphasized and contacted a senior friend in Ilorin who got the CoS number for me and also confirmed to me that the Chief of Staff will help. My hope heightened as confirmation was coming from two different quarters.
Days after getting the contact, I kept on looking at Alhaji Wahab's number on my phone.. thinking of how to approach him and the content of message to be sent to him. Where do I start from, was the question I kept asking myself. Won't I look like a fraudster? Won't this ridicule me? Many questions came to my mind at a time. I felt like changing my mind but the courageous spirit in me told me not to give up.
Five days later while on my way back to my station, my twin sister called me on phone and informed she just met with the girl's mother who made her cry with her pathetic story. Mind you, she hasn't met her before but we are identical. So, the woman mistook my twin sister for me and they exchanged greetings. Shukurat's mother narrated her story all over again for Taiye which made her called me in her presence and begged me to summon courage to contact the Chief of Staff irrespective of whatever the outcome maybe. That, keeping his number without furtherance of effort won't do me any good. I made her realised my position for halting the call or text, she objected and said: "go ahead, God is involved".
I seek for Allah's direction and prayed not to put me into shame on the matter. I therefore moved to checked if he was online on Whatsapp. Fortunately for me, he was. I started with greetings followed with little introduction of my self and the subject matter of discuss. While reading the girl's story as I narrated chronologically, the Chief of Staff responded aptly, promptly and immediately than I could ever imagined. And directed that I should inform both the girl and her mother to see him in his office the following day.
The following day, which was 3rd of July, 2017, Shukurat and her mother were visitors of the Chief of Staff, in his office at Government House, Ilorin. Alhaji Babatunde listened to their story, gave them reasonable cash gift, and directed his Personal Assistant to lead the duo to Specialist Hospital, Sobi, Ilorin, where series of test were carried out on Shukurat.
Based on the CoS instruction, the surgery was carried out twice to regain the girl's lost sight. By the end of July, 2017, a one time one-eyed Shukurat regain her lost eye and became two-eyes Shukurat to the glory of Allah, courtesy of Alhaji Yusuf Babatunde Abdulwahab, Chief of Staff to the Kwara State Governor.
When I called to appreciate him on this rare and wonderful gesture, he declined the gratitude and returned all glory to Allah. However, in furtherance of his humanitarian and philanthropic gesture, the CoS said he'd like to enroll Shukurat in school. This he said he had discussed with his wife and she was fully in support of it. I pray Allah reward them both.
By the grace of God, Shukurat is now a student of Brilliant Child College, Ilorin, through the support of Alhaji Babatunde Abdulwahab. Baba Wahab has restored hope for the hopeless. He has blessed the needy beyond their expectations. He has given shape to a shapeless life. He has touched a life that matters. He has fed the thirsty throat with water. This singular act got me speechless for months and still can't believe we have good people like this in our folds.
This is my personal experience with the Chief of Staff. This is a true life story. This is a gesture rendered for a non politician. I am not a politician, the girl is not up to a voting age, her mother is not a politician. Alhaji Yusuf Babatunde Abdulwahab has convincingly changed my impression towards the political class. If others should emulate this man, our society would be a better place to live.
May Allah bless his endeavors and grant his heart desires.