I'm not a baby anymore, I've responsibility to my people –Shittu
Date: 2023-03-25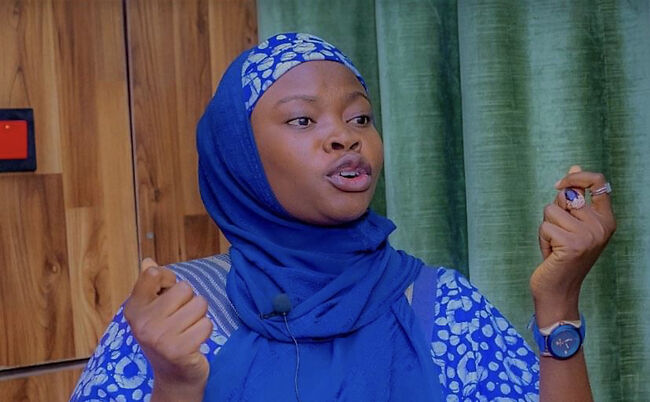 The last general Election has been concluded with many upsets here and there. Many hitherto established politicians lost their positions to those who were initially considered as upstart and underdogs. The youth made their presence count as they won many seats in both the state and the Federal legislatures. OLAOLU OLADIPO spoke to two of them, George Adegeye, the new member that would represent the people of Amuwo-Odofin constituency, who is son of Juju Music maestro, King Sunny Ade, as well as Ms Rukayat Shittu, the wonder girl who secured the mandate of the people Owode-Onirin state constituency in Kwara State House of Assembly. Excerpts:
Could you tell us what inspired you to contest this election?
I am very passionate about issues relating to good governance. My aspiration is not just something I woke up to do just like that. It has been the passion that I have dreamt about for so long. Right from my University days, I occupied several positions in the student union government of the Open University of Nigeria. I did a lot of volunteer work for government activities. I have also attended several workshops in the past regarding good governance and politics. Even as a journalist, all I have done basically is advanced issues relating to good governance and politics. What we discuss in my programme are such issues of good governance and politics. We did that to encourage people to take part in politics and why they should join politics as a form of civic responsibility.
When you started, what kind of response or vibes did you get considering that many feel you are young in this part of the world?
The reaction from the people and stakeholders was not so negative with regards to my age or personality per se. The current government is Kwara State has prioritized issues relating to the youth and women. The government has been able to carry the women and the youth along in all its activities. Whether we like it or not, everybody in the state has now realized that issues relating to youths and women are of utmost importance to the government. It has become somewhat of a culture here in Kwara.
Would you say that made it easy for you to win the election? Yes!
To a large extent, if you are to look across the country today, Kwara is the only state where you have the youngest attorney general and commissioner for justice. The commissioner for communication is just 27 years old. The current government has been making it a point of duty to encourage young people to come into government. This is not really a factor for political ascendancy any more here in Kwara State.
There is no way you play politics without money, what was the role of money in your election?
It was with the help of Allah and support of family members, friends and well wishers, those known and those unknown who all came together to support me. One thing about life is that passion needs to come first. Where you have the passion and you have the value that you want to project then the people will naturally rally round you in support. That is just the route that I travelled to where I am now. I agree that I spent money but I didn't spend up to what my opponents spent during the election. My age was one of the positive factors because people could see what I had done so far even though I am young.
Do you have a godfather somewhere?
No! The people of Owode Onirin state constituency are my godfathers and mothers.
So, that suggests that you won't be reporting to a godfather somewhere?
I don't. The only people I will be reporting to are my constituents.
Kwara State is known to be predominantly Muslim, how were you able to win the election as a female?
Was your gender an inhibiting factor? Let me react to the religious dimension that you brought in. Two days ago, I was at the Emir (of Ilorin's) palace. Fortunately for us, our Emir is a very educated man who has travelled widely. I have met with him several times but two days ago I was at the palace with the governor and other newly elected members of the state House of Assembly. When it was my turn to greet him, he said 'wow'. He was so happy to see me. He said, 'so, this is the girl everybody has been talking about?' that should tell you about the misconception people were having about our community being hostile to women who take up leadership positions. I must commend Governor Abdulrahaman Abdurazak for changing that narrative. Many actually thought we couldn't secure the ticket not to talk of winning but he changed the narrative. I can tell you that it was we the female contestants who made the whole contest enjoyable for the electorate to pick from.
Does your election in any way put some form of pressure on you? Yes!
It does. There is this saying that there is no free food anywhere for anyone to eat. As leaders serving the people, we just have to accept responsibilities attached to our assignment. This is no more about age. If I had acted like a baby, I wouldn't have accomplished this height. I am now the representative of a particular constituency, accepting the responsibilities that come with it. It is just about how we manage success.
What would be the focus of your advocacy when you eventually are eventually sworn in?
In my manifesto when I declared my intention to contest, I enunciated a four-point agenda. The first one being quality representation, legislative advancement, executive oversight. The most important thing is quality representation, which is getting things done for our people. This is about bringing the dividends of democracy across to the people. It is about facilitating government presence to the community. Basically, the first thing I will be doing is to conduct the needs assessment of our people. Though, I had done one before, it won't be the one I did as an individual, it will be a comprehensive one conducted by people who are capable of bringing things to reality. Secondly, being a youth, I am not only representing my constituency, I am representing the youth too. I am also representing the women as well.