Skimpy Dress: 150 Unilorin students indicted
Date: 2016-05-14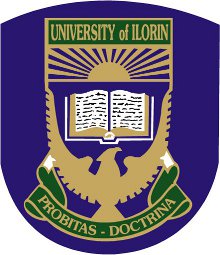 ...as SUG appeals to authority on lesser punishment
Contrary to the tight ban placed on indecent dressing by the Management of the University of Ilorin, the leadership of the Students Union Government (SUG) has appealed to the school authority to relax hands on the law guiding the mode of dressing by the students of the institution.
It would be recalled that authority at the University has made all kind of indecent dressing and act of misconduct a forbidden thing for all students on campus.
The students' Disciplinary Committee of the school charged with the responsibility of maintaining sanity among students of the institution, had last week Monday,invited no fewer than 150 students to its sitting at the permanent site campus of the school.
The invited students were alleged to have gone against the law of dressing codes bordering on keeping bushy hair (Afro),indecent dressing among others.
One of the students who pleaded anonymity while speaking with our reporter said "I was apprehended in the examination hall some months ago,since then my ID Card has been seized by members of the committe on dressing code of the school for keeping "bushy hair"(Afro)". He claimed that he was not allowed to explain himself before the disciplinary committe as he was being rushed to talk and leave.
Meanwhile,the General secretary of the Students' Union Government, Comrade Akano Ifeoluwapo while reacting to the issue,explained that the university management has no tolerance for indecent dresses as it does not portray good moral, confirming that keeping bushy and tall hair was not accommodated in the school's dress code.
He disclosed that the Union leaders were already making moves to incorporate modern decent ways of dressing into the university's dress code to allow students meet-up with their colleagues in other institutions,claiming that the present dress code is outdated and needed urgent amendment.
Reacting to this, Public Relations Officer of the union, Comrade Adeyemi Ademola agreed that the Executive President of the Union, Comrade Alao Idris has tendered apology on his reaction towards an "Open letter" written by a student of the school and well-publicized on the University Campus which later brewed controversy among the students of the institution.