Patigi Delegates Commend AbdulRazaq For His Foresightedness
Date: 2019-10-05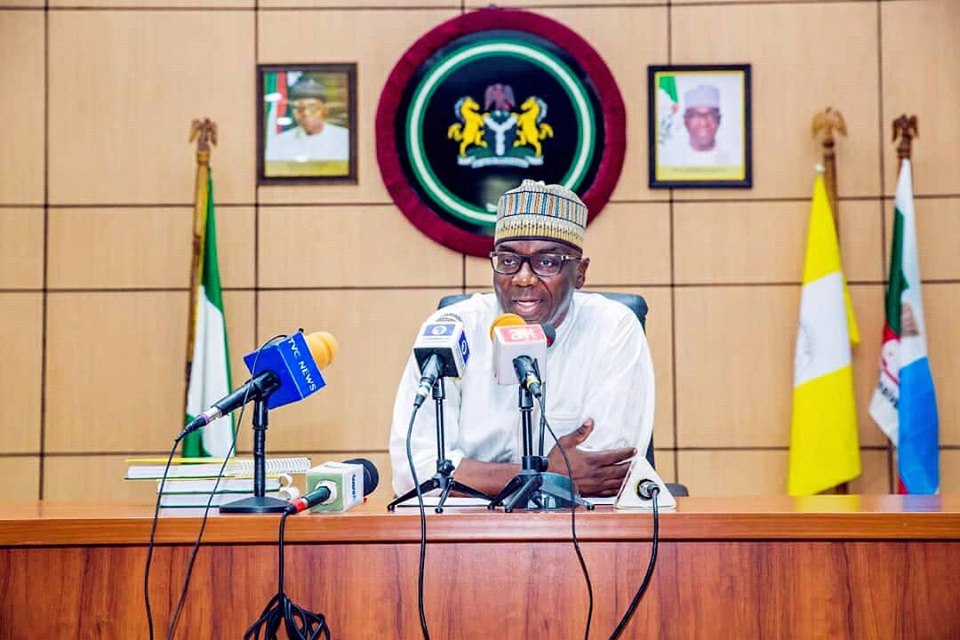 Delegates from Patigi Local Government Area in their numbers visited the Executive Governor of Kwara State, AbdulRahman AbdulRazaq to appreciate him on the nomination of one of their daughters, Aisha Ahman Pategi as a Commissioner.
They commended the efforts of the Governor in putting in place a new system they believe would work for all Kwarans, noting that inclusive growth and development stems from such nominations of cabinet members who have the capacity and expertise to drive his administration's agenda.
While responding, the Governor appreciate their visit and applauded their contributions during the electioneering process which led to the victory that brought him on board. He emphasized that his administration won't take the confidence reposed in him by all Kwarans for granted. He said his government's mandate to make Kwara great again has just begun, admitting that although there are challenges, they are not insurmountable.
AbdulRazaq said he has been to Pategi many times and have seen the challenges faced by the people and promised Kwara would leverage on the huge agricultural potential in the local government. The Governor made an emphatic case on the globalization of the sector in the state as Kwara look forward to creating more jobs through agribusinesses. On the instruction of the Governor, the National Centre for Agricultural Mechanisation (NCAM) visited Pategi to assess the situation and how best global technology can be used for cluster of farmers in the local government area in taking ownership which will be funded by the State Government.
The governor bordered his speech on his plans to explore the huge economic opportunities in the state and ensure that all businesses in Kwara thrive; ensuring that the overdependent of Civil Servants on government is drastically reduced.
AbdulRazaq also emphasized on Basic Healthcare services, Restructuring of the Educational System, provision of infrastructural facilities amongst other things.
In attendance were the APC Party Chairman, Pategi, Alhaji Mohammed Swasun; Alhaji Abdulkadir Attairu Manko, the leader of the delegates; RT. Hon. Elder Benjamin Yissa, former Speaker KWHA; Alhaji Mohammed Aliyu Lade, Kwara APC Welfare Director; Mr. Joseph Tsado, Mallama Zainab Haruna, Senatorial Woman Leader, all Ward Chairmen and all Women Leaders' from the local government area.