OPINION: Imperative of Qualitative & Compulsory Education for African Children. By Bolaji Abdullahi
Date: 2014-06-20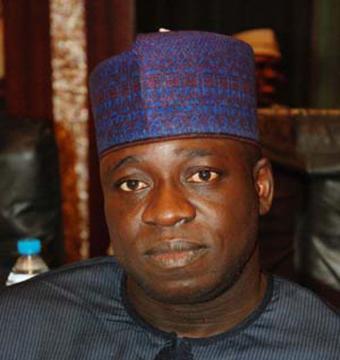 Lecture Delivered At a Public Lecture Organised by Plat Technologies Limited and Iqra Books for Schools Pupils in Ilorin to mark the 24th International Day of African Child
Date: 19th June, 2014
Venue: Mandate Hall, Radio Kwara, Police Road, GRA, Ilorin.
Introduction
While the world is still concerned that about 30 million children in Sub-Saharan Africa are still not attending schools and more than a third of these are Nigerian children; there is evidence that more children are attending schools today than in the last 10 years. Since the Universal Primary Education was launched in Nigeria in 1999, enrollment of children has multiplied in a way that has not been witnessed before in our history. And if Goal 2 of the MDG, which is about achieving the Universal Basic Education is all about getting children in school, Nigeria can proudly boast of major progress ahead of 2015.
However, that is where the good story ends. Progress on 'access' has masked the more important challenge of 'quality' so much that we have confused 'schooling' for 'education.' Majority of our children completing basic education cannot read or write. Each year, we record abominably high failure rate among our secondary school students sitting for the national and regional examinations. Nigeria remains one of the few countries on earth, where in spite of high advances in knowledge science and information all over the world, the parents still had better education than their children. In the past, the mere fact of attending schools was enough reason to assume that a child was getting educated. The same can no longer be assumed these days.
Yet we continue to measure our country's progress in education in terms of enrolments and retention, in terms of how much money we are spending on education, how many classrooms we are building and how many books we are buying. Like Professor Pai Obayan would say, we have merely been counting numbers.
I must say however, that the challenge of quality education is not limited to Nigeria or even Africa. Many countries of the world are getting increasingly concerned about this issue especially when it is at the heart of the country's plan for global competitiveness. Approaches to reforming education differ from country to country; however, there are common threads that provide opportunity for learning by countries like ours. The number one lesson is that there are no easy answers. The number two lesson is that it can be done. And this is how.
FUNDING
This is perhaps the most important issue in any conversation about education in Nigeria. While those of us in government argue that government alone cannot effectively fund education, most other stakeholders would insist that government is not doing enough to fund education, and they would quickly point out that the UNESCO standards for funding is 26% of national budget, which neither the Federal Government nor any of the State governments has met. However, while we may not be spending enough, the greater challenge is how to ensure that we get value for what we are spending.
I estimate that between 2000 and 2006, about 400 billion naira has gone to the States as UBEC intervention alone. If we add the ETF intervention, teacher salaries and other recurrent spending from the State governments, this figure would run into hundreds of billions. Yet, evidence abounds that majority of our children who started and completed primary education in the same period cannot read and write. I know that the first thing that comes to mind in this kind of discussion is corruption. Yes, there is always the big issue of corruption, but it does not tell the whole story.
What are those factors that are likely to have the greatest impact on learning outcome? Are we spending money on these factors? Who is doing the spending? How is this spending being done? How do we minimize the scope for discretion and expand the space for accountability? Answers to these questions are likely to have the greater positive impact on our education than what percentage of budget we allocate to education.
I think the singular most decisive step government needs to take towards ensuring value for money is to locate funds where results are mostly needed – the schools! At the moment, resources are located on a different planet. The private schools are comparatively better at getting results than government schools simply because they operate on this financing model. I am not advocating that we just simply dump money on the schools. This is something that needs to be carefully planned. Measurable targets must be set with the schools. Each school must prepare its budget pursuant to these targets. And this is what should be funded.
Another important advantage of focusing on value for money is that it enables us to bring the private schools into the system in a very creative way. Quality private schools are not everywhere, but wherever they are, they have stepped into the space vacated by the public schools in providing some levels of quality education. One way to short circuit the complex challenges of improving public schools is to enable children to attend private schools while we work on the public schools. We can also create special incentives for people to set up these schools where they do not currently exist.
Tertiary
Tertiary education however presents a slightly different challenge. What is needed here is a complete paradigm shift that would enable the higher institutions to run on a business model. After the basic education, we must think in terms of returns on investments. This is why I think that universities and polytechnics should be removed from the ministry of education. The National Universities Commission and the National Board for Technical Education should be agencies of a new ministry of industries and human resource development. This, I believe will bring to the fore, the entrepreneurial principles on which the institutions under them must run.
The connection between education and national development is not automatic. It has to be planned and carefully engineered. We need a major step change that will connect our universities directly with the industries and our human resource needs. A country like ours cannot afford the luxury of making education an end by itself. It is important to achieve the MDG and get every child to go to school. But no country can achieve development on the strength of its basic education alone. Government must fund basic and secondary education, but must also invest in purposive higher education. The language of investment is what we must promote for us to be able to insist on 'returns.' Every single naira that both government and parents spend on university and polytechnic education must be framed as investment from which we must reasonably expect returns directly or indirectly in a near future. It is possible for government, given its role as an enabler to facilitate private sector investment in an industrial park around some of our universities and polytechnics. These parks could, in the first instance, provide non-technical jobs for students in the institutions, and be able to absorb some of them into technical positions when they qualify in later years. We can start with a pilot or two. I am sure there would be good examples of these around the world that we can learn from.
No matter what we do, we must stop thinking of higher education like just another stage in a child's education. It must be for those who really have a need for it. The progress that our country has made in the last 50 years did not happen because everyone has acquired higher education. We must stop vending certificates!
SETTING STANDARDS
Everyone seems to agree that the singular most important factor in determining learning outcomes is the quality of teaching and teachers. Yet, I found that it is on this most critical factor that government approaches and policies have been most fractured. Every year, hundreds of millions of naira goes into what we call 'training and retraining' of teachers. But obviously, these trainings were having little or no impacts. To make matters worse, most official reports from the ministry are focused on counting how many teachers have the requisite qualifications, not minding the wide gap between the paper qualifications held by teachers and their actual abilities.
Naturally, we must turn our attention to the teacher training institutions if we must expect that future teachers do not also constitute a burden on to the system. And again, we made a staggering discovery. The national policy had prescribed that holders of the Nigeria Certificate of Education (NCE) can only teach at the basic education level.
However, we found that the curriculum of the Colleges of Education have no relevance whatsoever with the primary education curriculum. The immediate task therefore is to reconcile the NCE curriculum with the primary education curriculum. I would argue, in fact, that any discussions about the Colleges of Education must take place as part of the primary education conversation, and not tertiary education as it is currently done.
In addition to raising the entry qualification bar, streamlining this curriculum would now ensure that teachers coming out of the Colleges across the country have been deliberately prepared to teach the basic education curriculum.
Government and Change
Only government can bring about all the change that we need to see if we must improve the quality of our education. However, it appears that the biggest challenge faced by government is how to make education reform part of the political and social agenda. Even though everyone knows that the education sector is in serious trouble, our responses have been largely 'business as usual.' If reform is perceived as response to a crisis situation, the opportunity for radical and innovative decisions are higher than when there is no perception of crisis.
Even though our education sector is in serious crisis, and everyone is aware of this, we have not been able to communicate the crisis effectively in a way that would galvanize public opinion and enable us mobilize the required political resources behind the difficult and extensive reform that needs to be executed.
It is only government that can create the political space and the bureaucratic context for change to take place. The Federal Ministry of Education must pre-occupy itself largely with the task of setting minimum standards and should function more as chief coordinator and facilitator. At the moment, there is still too much centralization, which I sometimes suspect is a throw-back to the era of military rule. This has a huge tendency to stifle creativity and innovation in the States.
CONCLUSION
The task of providing quality education for all is very difficult. But we do not have a choice but to face the challenge if we Africans must be able to march with the rest of the world. Global competitiveness of any country depends more than ever on the quality of its education. The seemingly intractable problem of youth unemployment is directly connected to this issue of quality education. Unfortunately, this is one area that we are failing most, especially in Nigeria. I believe however that this problem can be faced and can be solved. For us to do this however, we must begin to think and act creatively and be prepared to take tough decisions. There is no alternative to this, if we must give our children any chance in life.