ICT compliance: Brace up or lose out, Journalists charged
Date: 2013-09-13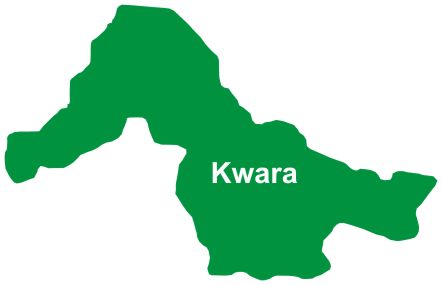 The Nigeria Association of Woman Journalist (NAWOJ) Kwara State Council yesterday in Ilorin organized a one-day seminar for its members with a call on journalists to be ICT compliant or be left behind.
Speaking on "Leveraging ICT for improved journalism practice," the Chief Executive Officer of Femtech Nig Ltd, Abidoye Emmanuel said there is no option for journalists, adding that ICT has to be taken on or else, those that refuse would be left behind and out of the globalised world.
He said with ICT, the audience is faced with a lot of alternatives and those Media houses that can offer better services are the ones with a lot of audience.
Emmanuel said ICT had more communication process participation, adding that it is not longer only the journalist who is involved in this field but the audience too, and as well advised journalists to brace up or loose out.
Also, speaking, the Senior Special Assistant on Media to Governor Abdulfatah Ahmed, Dr Muyideen Akorede said journalism is dynamic and there is need for journalists to be innovative in their job.
Akorede however commended the association for deeming it fit to organise the seminar for their members, so as to update their knowledge.
In his remarks, the chairman of the occasion, the Chairman House Committee on Information Technology, Kwara State House of Assembly, Adamu Ibrahim Sabi explained that the workshop will go along way in updating women journalist's knowledge in their work.
In his goodwill message, the General Manager of The Herald, Alhaji Abdulrazaq Adebayo urged journalists to always be careful in reporting of any news, saying there is need to abide by the ethics of the profession.
Also, the NAWOJ Vice President 'B' Zone, Hajia Bilikis Oladimeji urged the state government to provide the association with a bus, saying this will aid the programmes of the association in the state.
Oladimeji urged NAWOJ to be committed in their activities so as to move the association forward.
In his goodwill message, the Chairman of the Nigeria Union of Journalists (NUJ), Comrade Abiodun Abdulkareem commended efforts of the association, noting that the seminar will go a long way in updating journalists' knowledge on the usage of internet.
Earlier, in her welcome address, the Chairperson NAWOJ Kwara Chapter, Hajia Binta Abubakar-Mora explained that the workshop was meant to update women journalists on internet usage.
She observed that male journalists are more acquainted with online journalism while women journalists were still lagging behind in the use of the internet for everyday reportage.
According to her, internet for journalists or online journalism has been fully embraced. Nigeria is however grappling to bridge the gap in line with emerging global trends and best practices in online journalism.