Sapati-Ile community hails Gov. AbdulRazaq's achievements, sues for unity
Date: 2023-06-04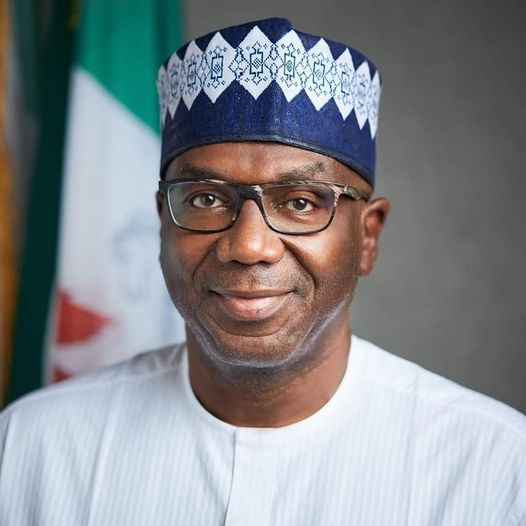 The National Association of Sapati-Ile Indigenes in Asa Local Government Area of Kwara State on Sunday rejoiced with Mallam Abdulrahman Abdulrazaq, on his inauguration for a second term in office as the Executive Governor of Kwara State.
The group also commended the governor's exceptional leadership skills which has also earned him the prestigious position of Chairman of Nigeria's Governor Forum, (NGF).
This formed part of the weekly meeting of the group where a seasoned administrator, Alhaji Ibrahim Salman Arowona was appointed as the Grand Patron of the Ilorin branch of the association.
"Your appointment as the Grand Patron of this noble association is borne out of your sterling contributions and support to the growth and development of Sapati-Ile community. We expect you to always set directions for us in the Ilorin brach so that more development can be attracted to our community", the group's Treasurer, Mr. Tajudeen Jimoh said.
In his remarks, Alhaji Arowona who is also the former Director-General of the Kwara State Bureau of Lands, assured the group of his readiness to serve in that capacity even as he solicited their supports in order to succeed in the tasks ahead of him.
He said: "I thank you for appointing me as the Grand Patron and permit me to seek your support and understanding because it is only love and unity that can move us forward to our desired destinations. I will try my best towards ensuring that we achieve common goals of growth and development of Sapati-Ile community.
"We commend the Kwara State Governor, Mallam Abdulrahman Abdulrazaq for his laudable achievements in the state as well as his emergence as the Chairman of Nigeria's Governors Forum. We wish him a successful tenure in office."
Meanwhile, the Chairman of the group, Alhaji Abdulrazaq Lawal, thanked the new Grand Patron for accepting to serve the association and prayed God to grant him sound health and divine wisdom required for the position.