Nigerian Army Education Corps Holds 2023 Conference in Ilorin
Date: 2023-05-19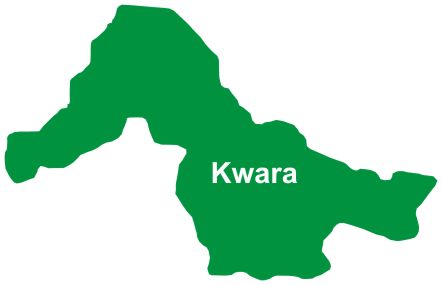 The Nigerian Army Education Corps (NAEC) has organised Combined First and Second Quarter Conference 2023.
ROYAL NEWS reports that the Corps Commander Education (CCE), Major General Bello Tsoho, declared the event opened.
The Conference which is taking place at the Major General Adebayo Hall, Nigerian Army Institute of Science Education and Technology in Ilorin is expected to last from 16 – 19 May 2023.
Speaking during the opening ceremony, Major General Bello Tsoho tasked officers of the Nigerian Army Education Corps to continue to cultivate a culture of positive attitude towards work and to always thrive at doing the right things to be productive to the Corps and the Nigerian Army (NA).
In the same vein, General Tsoho described the conference as an important tool aimed at repositioning the Corps for the attainment of its objectives. He equally appreciated the Chief of Army Staff for appointing him as Corps Commander and for his invaluable support to the Nigerian Army Education Corps.
"Let me use this special occasion to most sincerely appreciate the Chief of Army Staff (COAS), Lieutenant General Faruk Yahaya for finding me worthy to lead the Education Corps at a time like this and for his constant and immeasurable support to NAEC. This Conference is very unique in several ways. First, the COAS is much more interested in the drive to reposition the Corps. He believes the conference is an avenue to strategize for the transformation drive of the Nigerian Army.
"Secondly, this Conference is central to the blueprint of the CCE which is intended to give the roadmap to move the Corps forward. The conference therefore, will be an avenue that offers a rare opportunity to sell the ideas of the Corp to help propel the transformation agenda of the NA and to reposition the Corps for better performance".
Nigerian Army Slams Sahara Reporters Over Corruption Claims Major General Tsoho, appreciated the officers and soldiers of the Nigerian Army Education Corps for their efforts, zeal, and dedication which has led to the realization of the Corp's goals so far.
He stated that the Headquarters NAEC has constituted various committees to come up with their contributions towards the transformation of the Education Corps in support of the COAS vision which is "To have a professional Nigerian Army ready to accomplish assigned missions within a joint environment in defence of Nigeria".
In attendance are Major General SS Ibrahim, Provost of the Nigerian Army College of Education Ilorin; Major General UN Babangida, Rector of Nigerian Army College of Environmental Science and Technology; Directors; Principal Staff Officers of HQ NAEC and Commandants of NA Institutions as well as Commanders of NAEC units among other senior officers.