Kwara Banks On Commerce To Meet New Jobs, IGR Target
Date: 2015-08-22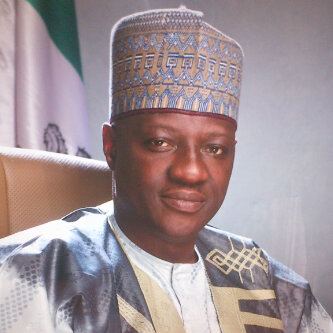 The Kwara State Governor, Alhaji Abdulfatah Ahmed says his administration's new revenue drive will generate funds for new development projects, stimulate the economy and create jobs in view of dwindling federal allocation and need to improve the welfare of citizens on a sustainable basis.
Speaking during an interaction with community leaders in his office on Tuesday, Governor Ahmed said that his administration plans to create new infrastructure projects to enhance the welfare of the people, stimulate commerce and attract fresh investments that will create an economic environment for job creation.
The State Governor stressed the need to grow internal revenue and place less emphasis on Federally Allocated Revenue which he said has dropped significantly and is unlikely to return to previous levels in the nearest future. He therefore solicited the cooperation of all citizens and corporate organisations in the state for the success of the revenue drive which he said will lay the foundation for the development of the state for the sake of current and future generations According to him, the new projects include rural, urban and federal roads across the state, new secondary school classrooms, two new campuses for the Kwara State University (KWASU), establishment of new general hospitals, Water Projects in Malete, Okuta, and Oyun and Independent Power Project (IPP). Governor Ahmed said his administration will also augment the water and IPP projects with additional boreholes and installation of transformers in communities across the state.
Alhaji Ahmed assured that the upcoming projects will also stimulate increased commerce in the state and inject thousands of jobs as local contractors and suppliers are engaged for the schemes. While reiterating that the state government has no intention of imposing fresh taxes, Governor Ahmed said the Kwara State Internal Revenue Service (KSIRS) is mandated by law to ensure efficiency in revenue collection and management by blocking leakages and ensuring compliance.