Ajibola promise to split Ifelodun LG into four
Date: 2015-03-19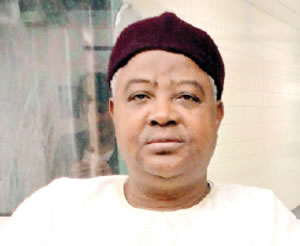 The Governorship candidate Peoples Democratic Party, PDP, in Kwara, Sen. Simeon Ajibola, has promised to create additional three local government areas out of the present Ifelodun local government of the state if elected.
Sen. Ajibola made the promise on Thursday while addressing traditional rulers of Ile-Ire district communities at Ikosi in Ifelodun Local Government Area of the state.
According to him, "The present Ifelodun Local Government was about the largest council in the country in land mass and has remained untouched since its creation in 1978.
"Creating additional LGAs from the local government would bring accelerate development of grass root communities."
He also lamented over a letter wrote by the APC led government letter claiming that Kwara was not in need of more LGAs which thwarted his efforts at breaking Ifelodun into more local governments in the Senate.
The PDP candidate reiterated his resolve to grant local governments full autonomy to stimulate rapid rural development pointing out that the joint account between state and LGAs through which APC led government rendered the third tier of government non functional would be abrogated.
"Despite that each of the 16 Local government areas ?in Kwara receives N70m and over N100m as monthly allocation from Federation account, barely less than N2m was released to them respectively last month.
Earlier, spokesman for Ile-Ire, Arch Jide Abogunrin in his address appealed to Sen. Ajibola for the construction of three roads linking the district with Share, the local government headquarters and other parts of the LGA.
He listed roads to include Owode Offaro-Oreke, Alabe-Oke Oyan-Oro Ago and Oke Oyan-Owa Kajola-Oro Ago.
Similarly, the royal fathers of Share, Oke Ode and Labaka Oja appealed to Ajibola to look into the 33 km Share-Oke Ode and Oke Ode-Labaka Oja roads.
All the communities visited by the PDP governorship candidate and his entourage appealed for provision of potable water and rehabilitation of dilapidated health and educational infrastructure.
The monarchs further appealed to the PDP governorship flag bearer to upgrade their stools if he gets elected even as the Elesa of Oke Ode, Oba Abdulkadir Adelodun solicited for Ajibola support to locate headquarter of one of the LGAs he would create in the town, adding that the community has been headquarter of defunct Kajola LGA twice.