OPINION: Islam, Saraki and Sallah package. By Muhammad Yahya
Date: 2019-08-17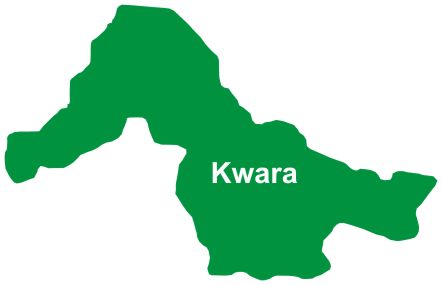 This opinion article is a religious duty as it is an attempt to clear the name of my family - nay, my community, Ilorin, the distinguished fountain of Islamic knowledge - from the emerging shameless narrative about the purported failure of Governor AbdulRahman AbdulRazaq to send 'welfare Sallah package' to some Muslim scholars or the 'masses'. I had wanted to write on this topic since the needless outcry about AbdulRazaq not getting the state government involved in the Durbar. But the urge to write doubled following an opinion piece this week in which the writer said AbdulRazaq's failure to give 'welfare package' contrasts with the 'beautiful' years of Senator Bukola Saraki sending hundreds of cows, rams and other welfare package to make Sallah enjoyable for the masses. As if that was not enough, a man purported to be a Muslim cleric Mallam Razaq Aduagba recently gave a 'lecture' in which he unabashedly claimed that Kwarans are now hungry following the defeat of Saraki at the polls. He said claims about their mismanagement of public resources have proven to be false. According to him, no one is able to match Saraki's generosity to, and shouldering of the burden of, the people of Kwara State. He castigated the administration of AbdulRazaq for not distributing largesse to the public during the recent festive season. He claimed that the past three months offered a basis for comparison between Saraki and AbdulRazaq.
The two choristers are self-confessed Saraki acolytes and that almost settles it. Mallam Aduagba was a leading contractor for purchase of Sallah ram during Eids under the Saraki regime. He was a go-between between the Saraki regime and a tiny clique of greedy clerics. The ram business was a big racket that fed on corruption without any benefit to the large segment of our people. With his benefactors out of government and their access to the public till curtailed, it is natural for him to cry foul. However, for the benefit of the hoi polloi who are the targets of these desperate attempts to manipulate public opinion, it is important to set the record straight.
First and foremost, Allah, exalted is He and everlasting is His dominion, hasn't imposed on anyone any burden with regards to issues of faith (Qur'an 2:286). This is especially true of such religious rituals like the Hajj and udhiyah (animal sacrifice). There is no compulsion on anyone to go to Hajj or offer sacrificial animal if they do not have the capacity to do so. Indeed, to stress the fact that these rituals are not compulsory on the poor, scholars are united in their rejection of people borrowing money to perform Hajj or buy ram or cow during Sallah.
Equally central to this discourse is the need to free our people from a psychological bondage of perpetual dependency. Dependency on fellow human being is not a virtue. It is frowned at in our faith. Indeed, the prophet was known for always praying against having to depend on fellow human beings for his provisions. Yet we have some characters encouraging a regime that sought to make the people perpetually dependent on handouts.
Leaders hold public funds in trust for the people. In a state like Kwara with substantial population of people of other faiths, it is a breach of trust to spend public funds to buy ram during Eid or milk during Ramadan for the Muslim population - especially when such funds are not captured in the budget. So, our Muslim brethren who expected the Governor to declare a bazaar for them for the festive season, or at any other time, were in fact asking him to breach public trust.
This leads to the annoying noise about Saraki being the Santa Claus whose exit from government has led to hunger in the land. Everyone like Aduagba mouthing this claim shares a blame for how Kwara has remained stagnant over the years. Purveyors of this narrative are indirectly telling us they were living off public funds that Saraki was sharing with them in the guise of philanthropy. It is an indictment on Saraki that he was using public funds to advance his personal political agenda.
In the words of Aduagba, claims that Saraki was diverting public funds were not true. But a careful interrogation of Saraki's life shows that Aduagba, and not Saraki's accusers, is the one guilty of lie and deceit. He is one cleric who celebrates corruption and mindless misappropriation of public funds. Has Aduagba not been following revelations about Saraki and his men converting public properties to private ownership? Has he not heard of how N2bn SME funds were shared among the privileged few in Saraki's good book? Has he not seen how things hitherto thought to be impossible are now happening in Kwara? Ministries now get running cost. Over one billion naira has been paid as counterpart funds to better the lives of the people. Workers now get 100% of their salaries. And water now runs in several parts of Ilorin.
Every year, we are told how Saraki was sharing largesse worth hundreds of millions of naira. But how did Saraki come about this money? It is a fact that, apart from serving at the Societe Generale, the bank of his late father which he ran aground, Saraki has spent the last 20 years occupying one public office or the other. The interesting thing about his public service life is that it is mired in various corruption controversies. Till date, allegations surrounding his handling of Societe Generale funds remain potent.
Next is the need to examine Saraki's so-called philanthropy. Is Bukola Saraki a philanthropist in the true sense of the word or a showman who was basically trading with public funds in pursuit of his political hegemony? One of the worst sins anyone can commit in Islam is riyaa (show off) and one may not be wrong to accuse Saraki of this. At no time did he ever give his so-called largesse without making so much noise about it in the media. It is clear that such largesses were intended for show off and political patronage.
The prophet was reported to have said in Musnad Ahmad: "Verily, what I fear most for you is the lesser idolatry. It is showing off. Allah the Exalted will say to them (who show off) on the day of resurrection when the people are being rewarded for their deeds: 'Go to those whom you wished to show off in the world and look for your reward with them."
Two things are clear from the foregoing. Saraki wasn't doing any philanthropy for the sake of God or the people. But beyond this basic fact is the sad reality that whatever philanthropy he did was from the public till. A civil servant recently told a story of how public funds were committed into certain endeavours which Saraki then claimed as his own philanthropy. This is not only dubious. It is also criminal because it was intended to deceive the public into believing that the man was spending his private funds for the masses.
Finally, Kwarans must reject the emerging narrative being pushed by the pseudo scholar called Aduagba and his ilk. The pattern of voting in 2019 showed that the people wanted a new direction in how they are governed. They want basic amenities. The implication of this is that government can no longer spend public funds on the privileged few like Aduagba with access to government officials and evil godfathers. The narrative about an individual spending public funds to cronies is not only strange to true tenets of Islam but it also suggests that an outspoken section of our community is bent on perpetuating a regime of unhelpful practices that have kept our state on the lowest ladder of socioeconomic development. We must never allow them to prevail, as doing so may be a repeat of the mistake of 2003. God forbid!