Rafiu Ibrahim Set for Grand Empowerment
Date: 2016-11-22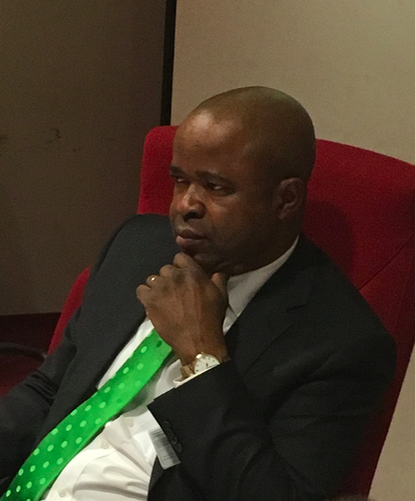 Kwara South Senator, Dr. Rafiu Adebayo Ibrahim yesterday officially inaugurated a standing committee for his three in one (3 in 1) empowerment programme.
The committee, which is chaired by Distinguished Senator Bisi Oyewo, comprises of party men and entrepreneurs with the intention of reducing poverty and unemployment in the southern part of Kwara.
The event is tagged three in one (3 in 1) because it is beyond the usual material empowerment where several items would be distributed for individuals to give them sources of livelihood and sustenance.
In addition, Senator Rafiu Ibrahim shall be launching a foundation in his name tagged #RIB for continuous empowerment of his constituents even beyond his days in office as a politician.
This foundation, according to him, will also partner with the STEP programme to actualise one of her own set goals on job creation.
"This foundation will also partner with the Senate President, Dr. Abubakar Bukola Saraki's STEP to create jobs for Kwara Southerners and to better the lots of the people from Kwara South", Senator Rafiu stated.
It is also worthy to note that this year's empowerment falls on the fiftieth (50th) birthday of the distinguished Senate, Dr. Rafiu Adebayo Ibrahim.
The committee members who joined other constituency staff of Senator Rafiu were carefully selected and ensured that their selection cut across all the seven Local Government Areas in Kwara South.
Some key members of the committee are: Alhaji Tijani Olaegbe from Oyun, Alhaji Ganiyu Raji from Ekiti, Alhaji Taju Alabi from Offa, Honourable Seyi Edunfunke from Isin, Honourable Kayode Yusuf from Irepodun, Mr. Tunde Ashaolu from Oke-Ero, Alhaji Yakub Abdullahi from Ifelodun, Prince Toye Omokoye from Oyun and others.