KWSG Begins Construction of Ilesha-Baruba-Gwanara Road
Date: 2016-03-15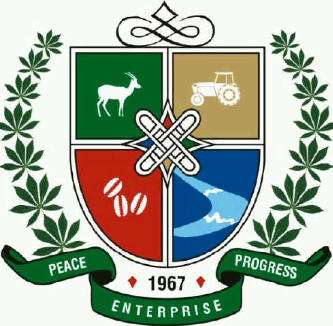 To actualize the vision of even infrastructural development, the Kwara State Government has commenced construction work on the 32km Ilesha-Baruba-Gwanara Road project in Baruten local government area.
The State Commissioner for Works and Transport, Alhaji Aro Yahaya, recently went on an inspection visit to the site in order to ascertain the level of work done.
On his way to Gwanara, the commissioner saw the collapsed Ohan-bailey Bridge in Asa LG, stopped to inspect it and assured that the state government will reconstruct the bridge while charging the Director of the Kwara Road Maintenance Agency (KWARMA), Engineer Usman Baba Jubril to come up with modalities to fix the bridge.
According to him, "it makes economic sense to fix it as the failed section of the bridge affects the socio-economic lives of those who live in the surrounding communities and ply the road."
At Ilesha Baruba/Gwanara Road, the commissioner expressed dissatisfaction with the pace of the on-going work and charged the contractor, Duravil Engineering Limited to increase the tempo of the projects before the rains set in.
The Commissioner also expressed dissatisfaction over the slow pace of work done on the Pura-Ayon mini-brdige in Gwanara. He urged the contractor to fix the bridge on time for the benefit of the community and the general public.
He warned that the state government would not hesitate to revoke contracts that failed to meet specifications.
Yahaya called on the people to be environmentally friendly and check illegal dumping of refuse in drainages as they could cause flooding and erosion while noting that the government would continue to give priority attention to road projects across the state.
It would be recalled that the road project was flagged off in 2014 during Governor Abdulfatah Ahmed's campaign in the area.?
Early last month, the State Government released about N2.4billion to contractors handling over 35 road projects spread across the state.
The Commissioner noted that the contractors were paid in order to ensure speedy completion of the projects, adding that the government was determined to ensure that all roads in the state were motorable.
In its 2016 budget, the state government earmarked about N8.8b for projects under the Works and Transport sector.