Opinion: Take aways from my mother. By Issa Aremu, mni
Date: 2015-11-09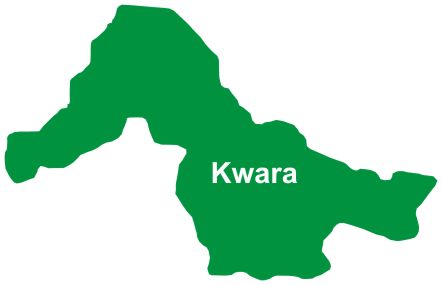 Yesterday, being the 40th Fidau day, yours sincerely concluded the series of prayers for my, our dear mother, Hadjia Afusatu Amoke Aremu who (praise to Alllah) died Thursday 24th of September 2015 between at the estimated age of 91, (which paradoxically was also the day of EID Mubarrak!) after a brief illness).
She was buried on Friday, 25th of September after the Janazat at the Alapata main mosque Ilorin presided by Chief Imam Imole, Imam Abdullahi Abdulhamid. My mother left us with many core enduring values. One of them is appreciation for gratitude. My profound appreciation goes to the Almighty Allah for an eventful maternal life that was almost twice the national average of the life expectancy.
Even the day of her peaceful eternal exit, (Sallah day!), in which everybody compulsorily must be at home in Ilorin (including my ever nomadic self!), and the precise time (between Magreeb and Ishai prayers) are sources of spiritual appreciation to Allah. Many special gratitude to the Emir of Ilorin, HRH Alhaji (DR.) Ibrahim Sulu-Gambari, CFR, the 11th Emir of Ilorin for the prompt royal solidarity for the Janazat that witnessed the attendance of Chief Imam Imole, Imam Abdullahi Abdulhamid, Sarki Sallama, Magaji Nda and scores of notables of the palace like Alhaji Kola Belgore mni, Garman, Ilorin, Professor Oba Abu, Talban Ilorin. The special bull cow royally given to me by the Emir immensely complimented and enrich the food for guests throughout the daily prayer before the 7th day prayer in Ilorin. I appreciate in special way the Ansar-ud-deen Society of Nigeria for hosting the prayers in Ilorin, Ijagbo and kaduna for my late mother. His Excellency, Alhaji Balarabe Musa, former democratically elected Governor of Kaduna State had shared a number of my annual birthday jogging day exercises with my mother at Murtala Square in a Kaduna in the past few years. He was again the special Guest at the 40th day prayer yesterday. May Allah spare his life more for Nigeria and humanity. The lives and times of my mother and indeed my father left a legacy of rich diversity and multiple identities of global citizenship which today is my valued take away from my parents. She was born to the family of Garba Ayinla and Alimotu Shadia in Kasandubu household of Oke Aluko, Ilorin. Kasandubu household is a renowned family for Islamic scholarship and mission. Her siblings included Ahmodu Ilory who worked for decades at Ahmadu Bello University in Zaria and died in Zaria in 1983, Habibatu (Iya Aduke) who died at 100 years three years ago, late Sinatu Akanke, late Bello and Ashiawu. Abusatu grew up and matured in the house of Kasandubu, Oke Aluko Ilorin. At an estimated age of about 15 years she left Kasandubu to live with her elder sister, Asiawu after the deaths of their parents. It was her elder sister who married her off to her husband, late Mahamudu (kawu) Aremu, son of late Sani. It would be prudent to also name his elder brother Akanbi (Maigida), who played such an important role in the lives of Mama and her children. The Akanbi/Aremu family has multiple identities of both Alapata, Ilorin and Onikotun compound, Ijagbo. My mother biologically had two; namely Issa Obalowu and late Zakarriya, a feat in the age of infant mortality.
However she was a mother to many. Indeed her first child, is my uncle, Alhaji Aiyelagbe Abubakar Aremu, her daughter Salamatu, before Issa was born. Mama's husband, Mahamudu Aremu, died in 1972. Since then Mama and the second wife, late Umuhani had carried on to raise the children to the enviable positions in life through hard work, diligence and above all acts of worship. The loss of my junior brother, Zakarriyawu in 2002 was the lowest point in an eventful life spanning 90 years. My mother was a diligent worker, first as a butcher in line with her husbandís occupation; a long-distance trader in kolanut and hides and skin from Ilorin to Zaria/Kano and later a retired secondary school cook. I know Nigeria through railway travels with my mother that took my early in lire to Zaria, Kano, Kaduna and Lagos, later on my own to Enugu, Markudi, and Port Harcoourt, again by rail. The best tribute President Muhammadu Buhari's presidency can give my mother is for the administration to deepen the current revival of railways as a means of mass movement and integration of Nigerian economy and peoples. My mother went to Holy pilgrimage in Makkah in the year 2005 in company of her my dear wife (Iya Aremu) Hamdalat Abiye Aremu, with unparalleled spiritual excitement. The torrent of tributes globally attested to her Godliness, generosity, hard work and service to all members of the extended families and community at large. Special thanks to, HRH Alhaji Ahmed Hassan II, mni Emir of Nasarawa HRM, The Onijagbo of Ijagbo, His Excellency, Prof Yemi Osinbajo, Vice President of Nigeria, His Excellency, Alhaji Dr. Abdulfatah Ahmed, Governor of Kwara State, His Excellency, Comrade Adams Oshiomhole, Governor of Edo State, His Excellency, Nasir Ahmad el-Rufai, Governor of Kaduna State, His Excellency, Ogbeni Rauf Aregbesola, Governor of State of Osun, Alhaji Aliko Dangote, President Dangote Group, Comrade Oladele Hunsu, President, John Adaji, (treasurer) and entire leadership of National Union of Textile, Garment & Tailoring Workers of Nigeria (NUTGTWN), Comrade Ayuba Wabba, President, Nigeria Labour Congress (NLC), Comrade Hon. Comrade Aminu Suleiman, Hon. Comrade Sani Zorro, Comrade Joe Ajaero, General Secretary, NUEE, Maj. Gen. Lawrence A. Onoja (Rtd), Ph.D-Ė President Alumni Association of the National Institute (AANI), Presidents and General Secretaries of Industrial Unions, Alhaji Isiaq Babatunde, Alhaji & Alhaja Bolarinwa, Dr. & Mrs. G.T. Suleiman, Alhaji & Alhaja Kehinde Gegele, Alhaji & Alhaja Abdullahi Olarere! Alhaji Isa Funtua, Prof. & Mrs. Mamoud, Engineer Yahaya, Hajia Mrs Raj, John Olarewaju, DG, MINILS Ilorin, H.A. Kwajaffa, Director General, Nigerian Textile Manufacturers Association, Mr. Boboye Oluyemi Oyeyemi, mni, Corps Marshal/Chief Executive, Federal Road Safety Commission, Engr. (Alhaji) Jani Ibrahim, Alhaji Abdulhamid Adi, National President, IEDPU, Nnamonso Ekanem Esq and Fabian Nkomo, Regional Secretary, Industrial Global Union, Africa Region among others. May Allah reward all in abundance.