Kwara SWAN: Tertiary Institutions urged to introduce Sport Journalism in curriculum
Date: 2023-06-01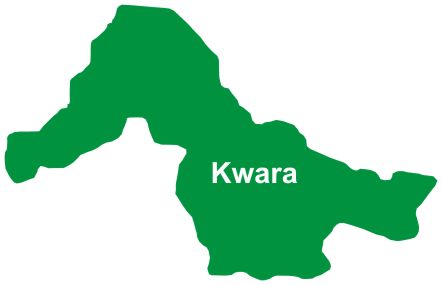 Nigeria Tertiary Institutions has been urged to introduce Sport Journalism in their curriculum Veteran Journalist, Mallam Ahmed Adio made the admonition at the Kwara Training and Capacity Building themed; Sports Branding, Marketing and Administration organized by the Kwara State Chapter of the Sport Writers Association of Nigeria SWAN, in collaboration with the Mass Communication Department, University of Ilorin and sponsored by A U Mustapha SAN Mallam Ahmed said the introduction will bring more insightful knowledge to sport Journalism in the country.
While delivering his opening remarks, Chairman, Kwara SWAN, Ayodeji Ismail commended president of the CAF appeal committee, Barrister AU Mustapha for sponsoring the training.
The gesture has added to his numerous contributions to sports development in the state, his decision to also bankroll the re-grassing of the pitch of the Kwara State Stadium is overwhelming.
He also applauded the administration of Mallam AbdulRahman AbdulRazaq for his massive and laudable investments in sports sector, which has yielded positive results.
"We appeal to him to fix other facilities such as toilet, chairs and scoreboard to put it in good shape ahead of the kick off of the 2023/24 league season. We equally appeal to the sports commission to inaugurate various sporting associations in the state to accelerate their programmes without further delay".
"I appreciatethe Management of the University of Ilorin, better by far, particularly Mass Communication Department for making this partnership to work, it is a sign of unalloyed to the Community"
My sincere gratitude to our partners; Dickalo, Elado, Cyteck, Lotus Bank and major stakeholders for unwavering support since the inception of new Leadership Kwara SWAN about 120 days in office , let continue in this robust and fruitful partnership to ensure win win situation all.
Speaking on the topic, Professionalism in Sport Reportage, the first guest speaker, Senior Lecturer, Dept of Mass Communication, University of Ilorin, Dr. Razaq Adisa said Sport Journalism should not be take with levity, stressing that it is used to proffer solutions to societal problems
"It is a standard factor in gathering fact, accuracy, brevity as well as independent" Speaking on the significant of a sport Journalist, he noted that Technological advancement, ethical consideration, accuracy and objectivity is part of sport writers professionalism.
Privacy and dignity of the athletes must be considered. Conflict if interest must be also avoided, he added.
He however urged sport writers to always follow ethics of the profession and must also subject themselves to continues learning, collaboration and accountability.
Second speaker, a sport marketer, Mr. Toyosi Oyetunji posited that Journalist must maintain their dignity at all times.
He urged them to always make use of advanced technology in discharging their duties.
While delivering his lecture, the third speaker anid sport consultant, Mr. Shogo Shodunke noted that sport writing involves perseverance, commitment and teamwork, stressing that Journalist must not make themselves cheap and must empower themselves.
He therefore enjoined them to work in synergy for Kwara State to witness more progress.
Speaking on behalf of gov AbdulRahman AbdulRazaq, his Chief Press Secretary, Mallam Rafiu Ajakaye commended SWAN for organizing such educative and impressive program, urging the Journalists to desist from pulling down the country in the course of reporting.
The event witnessed signing of MoU with University of Ilorin and Casolink and also presentation of Certificate of attendance.