OPINION: S.O. Muhammad: A Quintessential Jurist @ 70 By Abubakar Imam
Date: 2021-07-14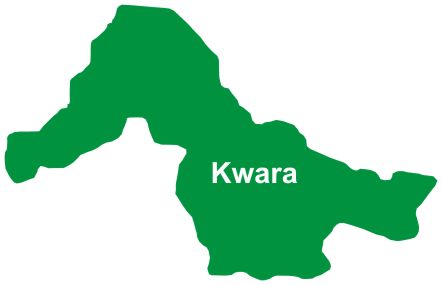 Come Saturday (July 10,2021) no fewer than nine(9) million individuals all-over the world would be commemorating their birthdays. Hundreds of exemplary indigenes of Ilorin Emirate, my primary constituency, would also be marking different milestones in their journeys of life on the same date. Among those distinguished senior compatriots are the Honourable Justice Saliu Olohuntoyin Muhammad, Alhaji Ahmed Ladan Gobir,a Commissioner in the last military administration in Kwara State who is currently a top-ranking executive with Dangote Organisation; as well as Mallam Lukman Olayiwola Mustapha,a seasoned banker and media magnate. The trio will be "marking" their 70th,58th and 52nd year of sojourn on the surface of the earth,respectively. I am not sure that anyone among the trio would rollout the drum in commemoration of the date but yours sincerely believed that the date should not go without drawing the attention of members of the younger generations of our community to the subject of this piece for three main reasons;transmission, emulation and preservation.
While I sincerely celebrate the trio for their glorious accomplishments,which provide abundant illuminations for younger ones over the years, and I wish others,who I do not know, very gracious birthdays too, I seek the indulgence of readers and the understanding of the other two gentlemen and their associates, to dedicate this piece to the Honourable Justice S. O. Muhammad. His choice is based on the fact that he is evidently the eldest of the three patriots.
It was in the early 2000s during the golden era of the old Ilorin Branch of the Ilorin Emirate Descendants Progressive Union (IEDPU),which held its weekly meeting on Sundays at Pakata, that I first came "face-to-face" with the Honourable Justice Saliu Olohuntoyin Muhammad,the fifth Grand Kadi of Kwara State. Unlike many other elites of his class, this birthday boy would just burst into the erstwhile National Secretariat of the Union to deliver his goodwill messages. He would explain that, while as a patriot,he appreciated the services which the Union rendered to the Ilorin Emirate community, he could not be a "functional member" as he would have loved to because of his judicial career,which forbade such. On other occasions,he would call the successive Chairmen of the Branch to send their Financial Secretaries to him to enable him settle his monthly dues. That was before the incursion of information technology,which, today, eases such transactions. Without a modicum of adulation,I like to emphasise that the former Grand Kadi was the only serving Judge,as I knew,who did that consistently throughout the period of my Secretaryship of the Branch between 2000 and 2008.
I later came into his consciousness when I was appointed by the penultimate National President of the IEDPU, Ambassador Sheikh Usman AbdulAzeez,fwc(b. 1952), as the Secretary to an ad hoc Committee he constituted on a religious misunderstanding among some members of the Hausa community at Oko-Olowo Market,Ilorin,which His Lordship chaired sometime in 2018. Justice Muhammad was impressed by my little contributions to the success of the Committee. He consequently adopted me as one of his sons.
The ancestral home of this seasoned jurist,fascinating teacher and celebrated cleric is Ubanloma Compound in the Ori-Okoh Quarters of Ilorin. The father to this exemplary patriot was Alhaji Muhammad Abdulkadir while his mother was Princess Aminat Abdulkadir(d. 2021),a daughter to the longest serving Emir of Ilorin, Shaykh Abdulkadir Shuaib Bawa,who lived between 1887 and 1959 and reigned from 1919 to 1959.
Young Olohuntoyin,in consonance with the rich culture of Ilorin Emirate, began his exciting journey into the ocean of intellectualism and spiritualism when he,at about the age of four, was enrolled as a pupil of a traditional Quranic school where he inculcated the arts and science of Quranic reading and recitation. He was also nurtured with the fundamental knowledge of Islam. His Quranic teacher, Imam Shittu, who managed the Bayero Quranic school,which,he attended, located behind the Emir's Palace,Ilorin, later became Daudu Bayero.
As he was undergoing his Quranic training, Justice Muhammad ,at the age of eight(,was enrolled as a pupil of the then Local Education Authority School,now Oke-Aluko LGEA School, Oke-Aluko,Ilorin .He was educated at the school from January, 1959 to December, 1962.This prolific jurist was also trained at the Local Education Authority(Okesuna LGEA)School,Ilorin between January, 1963 and December, 1965 and the Local Education Authority( now Malete LGEA) School,Malete in the Moro Local Government Area of Kwara State where he was again trained between January and December, 1967 and for his First School Leaving Certificate.
This birthday boy had earlier attended the famous Mahad Al-Arabi School,Okekere,Ilorin, an affiliate of the globally renowned Al-Azhar University Cairo,Egypt which is now known as Mahad Al-Azhar Institute of Arabic .He was educated at the school, between January and December, 1966.He was also trained at Daru Ulum Institute of Arabic and Islamic Studies, which is an affiliate of the famous Arabic and Islamic Training Centre(Markaz),Agege,from January, 1968 to December, 1969..
This illustrious son of Ilorin Emirate proceeded to the College of Arts and Arabic Studies, Sokoto,where he was trained as a teacher from 1970 to 1974 under the guardianship of the pioneer Grand Kadi of Kwara State, Honourable Justice Abdulkadir Orire,CON(1934-2021),who,as at that time, was the Principal of the College .He graduated from the famous institution with the Higher Elementary (Grade II)Teacher's Certificate.
Not satisfied with that qualification, Justice Muhammad proceeded to the then Abdullahi Bayero College of the prestigious Ahmadu Bello University, Zaria,where he ran his pre-degree programme through the Interim Joint Matriculation Board(IJMB) between 1976 and 1977.
He also studied at the Bayero University, Kano, between 1978 and 1980 at the end of which he graduated with a Bachelor of Arts/Education in Islamic Studies in the Second Class(Upper Division) category. He was subsequently honoured with a prize for emerging as the "Best Graduating Student" of the institution's Faculty of Education. The award was presented to him by the first Executive President of the Federal Republic of Nigeria, Alhaji Shehu Usman Aliyu Shagari,GCFR,(1925-2018),who was the visitor to the institution.
Honourable Justice Muhammad also received his Master of Arts degree in Islamic Studies,with specialisation in Islamic Law, from the University of Ilorin, following the completion of an academic programme,which he successfully ran between 1987 and 1988.His thesis,which formed a part of the requirements for the award of the Master's degree provided enduring and penetrating illuminations on the ownership,establishment, funding and management of some selected private modern Arabic and Islamic institutions in Ilorin Emirate. He also attended the Kwara State Polytechnic, Ilorin,from 1990 to 1992 at the end of which he received his Diploma Certificate in English Law. In 1993,he also earned a Certificate in Advanced Personnel Management from the prestigious Administrative Staff College of Nigeria (ASCON),Badagry,Lagos State.
This cerebral jurist started his exciting public service career as a primary school teacher. He taught at Iponrin,Otte, and Ballah in the present-day Ilorin East and Asa Local Government Areas of Kwara State between July, 1974 and July, 1975.He also taught as a Member of the National Youth Service Corps(NYSC) in the old Benue State from July, 1980 to July,1981.
Following the completion of his youth service programme,Justice Muhammad served as a Senior Tutor at the Ilorin Teacher's College(now Sheikh Abdulkadir College,Ilorin).He taught at the College now renamed after his illustrious maternal grand father, between July and August, 1981.He was subsequently appointed as a Lecturer at the Department of Islamic Studies, Kwara State College of Education, Ilorin,in September, 1981.He taught at the College till September, 1983.
The career path of this distinguished statesman changed from pedagogy to the judiciary in October, 1983 when he joined the Kwara State Sharia Court of Appeal as a Senior Registrar on the invitation and subsequent insistence of his erstwhile teacher,the founding father of the Court and pioneer Grand Kadi of Kwara State, the Honourable Justice Abdulkadir Orire, CON(1934-2021).
At the court,Justice Muhammad steadily rose through the ranks. He was the Senior Registrar I between December, 1985 and March,1989.He was elevated to the rank of a Principal Registrar of the Court from April,1989 to December, 1991.From January, 1992 to January, 1994,he served as an Assistant Chief Registrar of the Court.
Justice Muhammad became and served as the Ag. Deputy Chief Registrar from February, 1994 to May,1995.He was eventually promoted to the rank of the Chief Registrar of the Court. He was the Chief Scribe of the Court between June,1995 and May,1999.
Having convinced stakeholders in the judicial sector of the worthiness of the certificates he held coupled with the consistent demonstration of his competence as a jurist per excellence, Justice Muhammad was deservedly appointed as a Kadi of the Kwara State Sharia Court of Appeal by the administration of the last military Head of State,General Abdulsalami Alhaji Abubakar, GCFR (b. 1942),on May 3,1999.He also acted as the Ag. Grand Kadi of the Kwara State Sharia Court of Appeal,at various times,between December, 2008 and June,2014.
As an hardworking jurist ,Justice Muhammad eventually attained the pinnacle of his career when he was appointed as the Honourable Grand Kadi of Kwara State on June 26,2014.He held the office as the Head of the Court till July 10,2016 when he graciously bowed out of paid public service after his attainment of the mandatory retirement age of 65.
Prior to his retirement,Justice Muhammad had served in various other capacities. He was the Chairman, Kwara State Government Committee on Sexual Harassment between 1989 and 1999.He served as a Member of the Zamfara State Local Government Elections Tribunal between June,1998 and February, 1999.He also served as a Member of the Enugu State Gubernatorial and State House of Assembly Elections Tribunal from February to March,1999.He was also on similar judicial body,which treated complaints that arose in Nasarawa State between April and July,2003.He was a Member of the Local Government Elections Petition Tribunals in Kwara State between 1999 and 2001 and from 2008 to 2011.
Justice Muhammad also served as a Resource Person to the Conference of All Nigerian Judges organised by the National Judicial Council in November, 2006 and May,2010.At international level,he was also a Member of the Nigerian delegation to Khartoum, Sudan, for a Conference on Zakat in Africa in June,2009.He was also a Resource Person at the 5th Islamic Economic System Conference, Kuala Lumpur,Malaysia in September, 2013.Justice Muhammad was also a distinguished participant at the Executive Development Programme on Strategies for Result Driven Change Management, Manchester, United Kingdom in September, 2014.
An outstanding and effective preacher of Islam and morality, Justice Muhammad now run SOMA Islamic Consultancy Services , which addresses day to day challenges in the administration of Islamic family law among the people and residents of Ilorin and beyond. Justice Muhammad has also attended innumerable conferences, seminars and workshops within and outside Nigeria on Islam,Law and other related matters. He has also published no fewer than thirty(30) intellectually stimulating publications,which enjoyed wide consultations from students and scholars.
A keen footballer during his younger days,particularly in the course of his primary education,Justice Muhammad was the Secretary General,Jama'atu Nasril Islam, Ilorin Emirate, between 1985 and 2009.He also served as the National Secretary General, Islamic Missionaries Association of Nigeria (IMAN) from 1991 to 2008.He was also a Member of the Kwara State Hajj Screening Committee in 1986 as he was a Spiritual Guide to Hajj Pilgrims in 1987,1991 and 2000.
This distinguished scholar,who is a regular expert guest on several radio and television stations,was the Chief Imam,Government House Mosque,Ilorin,between 1985 and 2003.He was also the Chief Imam ,Kwara State Civil Service Central Mosque between 1990 and 2016.He is, at present, the Imam of Dadi Quarter Mosque, Ori-Okoh,Ilorin. He has also been the Secretary, Ilorin Emirate Council of Ulama since 2020. At the moment, he is the Executive Secretary, Kwara State Council of Ulama(KWSCU) and Chairman, Alagbado Community Elders Forum and an Adviser on Religious Matters to the Federation of Muslim Women Association of Nigeria (FOMWAN)among other roles which this patriot to the progress of Islam and the development of Ilorin Emirate , plays.
Justice Muhammad has always identified and associated himself with the progress and development of Ilorin Emirate. He was the National Secretary of the Ilorin Students Union(ISU),now Ilorin Emirate Students Union(IESU),between 1978 and 1979,under the presidency of Alhaji Abdulmumini Ayo Abdulmalik(b. 1952), a retired Assistant Comptroller General of the Nigeria Immigration Service; while Alhaji Yinusa Saka Eletu(b. 1955),who retired as the Deputy Comptroller General of the Nigeria Customs Service,was the National Vice-President. Their ISU administration was preceded by the one led by the late Lawyer Saadu Abdulkareem Duro Alawaye,who died in 1989 as the Honourable Commissioner for Information and Culture in Kwara State; and succeeded by Justice Lambo Jimoh Akanbi(b.1952) who happened to have succeeded Lawyer Alawaye in the State Executive Council. This birthday boy is happily married and blessed with outstanding children and several grand children.
Honourable Justice Muhammad has some qualities that members of the younger generations should consider for emulation. He is services oriented. He is a patriot to the core. He is also fearless and at the same time jovial. Justice Muhammad is also humble and respectful. His generousity is also strong and I can also attest to his love for Ilorin Emirate. He also honours invitations from the low and mighty. He is ever time conscious. Tell him a programme he is invited to begins at a particular time ,he gets there before it commences but should the organisers romance "Africanity" in commencement, this birthday boy leaves for other things. But I must say that a younger person cannot visit him while in a hurry. He would entertain you with his erudition and life experience that you may "miss your flight"!
As this jurist of inestimable value joins the league of Septuagenarians, I, on behalf of the National President of the Ilorin Emirate Descendants Progressive Union(IEDPU),Alhaji Aliyu Otta Uthman,fsi,sincerely felicitate with him on the occasion, which is to be marked with a special prayer to be hosted by His Royal Highness, the Emir of Ilorin, Alhaji (Dr)Ibrahim Sulu-Gambari, CFR,on Monday(July 26,2021) at his ancient palace. I wish him and his illustrious birthday mates many more healthy,peaceful, gracious and prosperous decades in the services of Allah and humanity. Aamiin.
Imam is National Publicity Secretary, Ilorin Emirate Descendants Progressive Union