OPINION: Kwara's campaign against impunity should be party blind. By AbdulFatah AbdulRahman
Date: 2020-01-05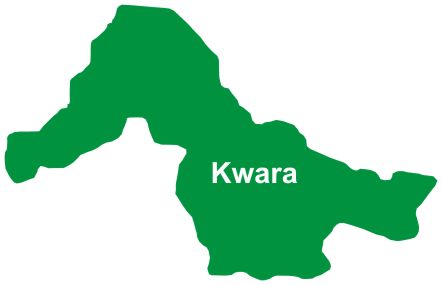 I was taken aback by the latest unwarranted attacks on the Kwara State Government by Senator Gbemisola Ruqayyah Saraki against the lawful obligation of the government to recover what belongs to the people of the state because of personal interest. To my chagrin, she opted for sensationalism too, just like her brother, instead of treating the issues. I am particularly disappointed she lied against the government that people were shot at. How could there haven't been a casualty if that was true?
The veiled suggestion that members of the ruling party or their relatives can do as they wish with public property without any consequences is also not lost on the discerning members of the public. Honourable minister's opinion that she should have been consulted as a mark of respect does not augur well with probity and integrity she claimed O'toge exemplified.
It would have been wise she didn't railroad but provided evidence of payment. Her statement only reinforced the mentality that led to some people doing as they wished with public property. The O'toge movement does not subscribe to this conviction and the government must reassure the people of Kwara state that it will not deviate from the Otoge mantra of probity and good governance. Anyone misappropriating public funds or properties should have the same recovered from them within the limit of the law. That is the right thing to do.
In doing this, the government will be sticking with the tradition of one of the greatest human beings that ever lived and Godís messenger, Prophet Muhammad, who told his darling daughter Fatimah (May God be pleased with them) that she risks having her hands cut off if she is found to have unlawfully taken from the till. The government should, therefore, apply the law equally and without favour; this is in keeping with the great admonition by God Almighty to the effect that: "O you who have believed, be persistently standing firm in justice, witnesses for Allah, even if it be against yourselves or parents and relatives. Whether one is rich or poor, Allah is more worthy of both. So follow not [personal] inclination, lest you not be just. And if you distort [your testimony] or refuse [to give it], then indeed Allah is ever, with what you do, Acquainted". (Surah An- Nisa-- Q4:135).
Senator Gbemisola was right to remind the public of her contributions to the success of the party. She needn't tell the world she was compensated with a ministerial appointment, but should at least be graceful enough to respect the people and the government they elected. I am afraid that attacking the government for rightfully reclaiming the public land (yes, the Sarakis should prove ownership) for public benefits is a big disrespect and unexpected of her.
We know Ile-Arugbo was dear to them. But the right things must be done. This government cannot betray the people's trust to rebuild the state. That is not to say we are not aware it will be difficult. We know that to achieve these development plans, they will be up against powerful interests. They cannot be distracted by mischief, propaganda or primordial sentiments. Governor AbdulRazaq should be thorough, progressively determined and above all, continue to represent the masses' dreams without minding whose ox is gored.
O'to ge was not about any person, family or political party. It was a social-political revolution against maladministration, impunity and endemic corruption in government and society. In all of these, good social well-being of the people is the ultimate, without any reservations. It is only just, fair and godly, bold and corrective steps are taken against the defaulters, or collaborators or conniving forces against the ultimate developmental mission. The reforming Governor AbdulRahman and vexing Hon. Minister should take note accordingly.
May Kwara succeed.