OPINION: The Rejuvenated Rush Hour in Ilorin. By Aliyu Olatunji Ajanaku
Date: 2019-09-27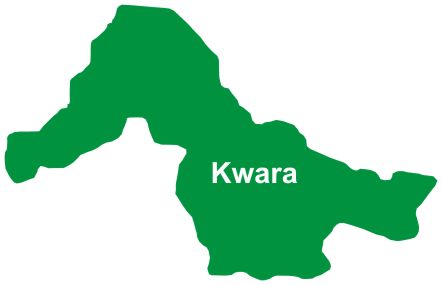 When schools resumed this September, it was natural for traffic to build up in the early morning because of students boarding commercial buses and cabs and parents driving their children to get to school. I felt it was always the case but it appears there is more to the rush hour than just students. It appears the new regime in the state has read the riot act on truant civil servants as well as latecomers. They don't do much in the office though but they earn their pay and so must report in the office to be counted.
The other day, in his characteristic manner, the Governor literally sneaked into the State Secretariat before 8am and it was like over 60% of the staff had not resumed for work and that included Permanent Secretaries and top civil servants. Since that day, the rules of engagement changed.
Now, down to the Local Governments - these are the people who complain of being owned salaries or not being paid on time. Now they are being paid. This month of September, the state civil servants, local governments and SUBEB teachers were all paid between 23rd and 26th of this month. This is unprecedented in recent history of Kwara. So, last Monday, a funny drama happened in my house. I was in the bathroom when my wife bade me good bye to work. I thought I didn't hear well. I can't remember when last she left home before me. I even offered to drop her at work but she said she would be late. Late kee, I wondered? That has long been a lost word in the dictionary of civil servants. So, if you want to get to work on time now and you don't want to be stuck in traffic, take off by 7am or else the gridlock that would be caused by civil servants rushing to be at their desks as a result of the new riot act read by our hardworking no nonsense Governor AbdulRahman AbdulRasaq would just pin you down.
A friend told me that his wife who is also a teacher had to abandon her car and she now uses the O'pay app to call Okada airline to fly her to work from Eiyenkorin to Taiwo road where she works. This is what change is all about.
Over the period of 16 years of waste in Kwara, our political leaders developed what I can call "leadership fatigue". They were tired of leading but they just didn't want to let go of leadership. The only thing they felt mattered was winning elections. The last Governor hardly knew it was raining outside as he locked himself up in Government House. It never mattered who turned up for work, who was late, who wasn't, whether traffic was bad or good, whether a contractor was doing a good job or not etc. Thank God Kwarans had to say Enough is Enough - Otoge.
Let's celebrate a new Kwara, let's celebrate the "Rejuvenated Rush Hour".