Micro finance bank offers scholarship to girl with one leg
Date: 2012-02-17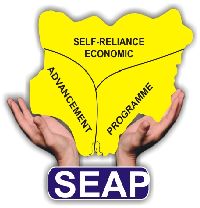 A micro-finance institution in Kwara State, Self Reliance Advancement Economic Programme, (SEAP) Micro Finance, has offered a scholarship programme to a primary school girl with an amputated leg.
Speaking at a forum, titled, Cashless policy: Prospects and challenges, in Ilorin on Tuesday, the executive programme director of the non-governmental organisation, Deacon Olatunde Oladokun, said the gesture was part of the social responsibilities of the financial institution.
"Many people believe micro-finance institution is just for profit-making alone. In as much as it is good to make profit, social responsibility matters. When you take care of your members on your programme and touch lives, hence it is social responsibility to our immediate community.
"When the board of SEAP heard of the story as published in the Sunday Tribune newspapers, we decided to be socially responsible to the girl. We learnt Governor Godswill Akpabio of Akwa Ibom already gave her N1 million, so we thought we should give her a scholarship", he said.
Deacon Oladokun, who said the educational support to the girl would be extended to Junior Secondary School level, added that the board planned to do more as the institution expands.
He said the financial institution also hoped to present her with a mobile wheelchair to replace the wheelchair she is presently using with the assistance of people in pushing it about.
Also, a deep freezer was presented to a deaf and dumb lady that appealed for assistance from the SEAP micro finance institution by the director, who said that the gesture was aimed to set her up economically and to discourage the lady from going into prostitution or from becoming a nuisance to the community.
He said part of the social responsibility activities of the organisation included taking care of an orphan baby whose father died while the mother was in her pregnancy and the mother died too during delivery, while an aged grandmother was left to take care of the baby before the micro finance institution took up the care of the baby.
The event, which witnessed lecture on micro finance vis a vis how it could improve socio-economic life of informal sector, especially on CBN policy of cashless economy, saw professionals and people in academia brainstormed to enlighten the participants.