OPINION: Criticizing Saraki Because He Became Senate President is a Shame. By Taofeek Sanusi
Date: 2017-07-09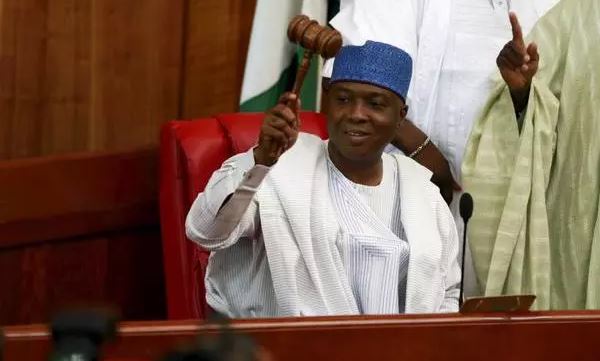 Silence is said to be a crime when one is not comfy about a situation. Practical demonstration of this has to be made when one sights an article(s) erroneously concocted and baselessly conjured to score cheap popularity or trigger people's hatred to a fellow being. In this scenario, one has to task his/her pen to normalize the anomaly. This is pointing to the well fabricated rejoinder sheathing with blatant lies and misconceptions captioned "A Sincere Call to my fellow Kwaran: Criticizing Saraki is not a Shame" by Ibrahim Sheriff A. (Gold) to negate Abdulwahab Funsho's article titled " A Sincere Call to Kwarans." It is very pertinent to re-emphasize that supporting Bukola Saraki is very imperative to all (Kwarans and non-Kwarans), irrespective of political party, state, geo-political zone, religion, or tribe which one belongs to; as he is constitutionally representing you and I on the seat he occupies. So, Abdulwahab's article is devoid of lies, well informed, and sumptuously palatable for public devouring as it is unequivocally written in the interest of the sustainability of our democracy.
In paragraph 2, Ibrahim stated thus, "if truly being a Kwaran matters to Saraki, will he work against the nomination of Saheed Olagunju from Offa becoming Managing Director of the Nigeria Bank of Industry? Will his boys be sent to work against the appointment of Mall Ishaq Modibbo Kawu as the Director General of NBC, even when he's an Ilorin man? The suitable response to this is that, what was the niche of contribution of Tinubu to the success of All Progressives Congress in Kwara State in 2015 general elections to have deserved nominating for Kwara slots at the federal level? I wonder why the favour-seeking author failed to recognize the Senate President's clemency given to Mr. Lai Mohammed by allowing him to " bow and go" despite the laud and clear "Nay" by the fellow senators? Also, Saraki's 100 percent victory for APC in Kwara State in 2015 was ordained by Allah through his stalwarts. Politics for what is known for, is a game of give and take. Saraki raised eyebrow when he felt that he was being marginalized in the party vis-à-vis after-victory democratic dividends and values allocation by some APC CABALS like Tinubu. Saraki had no grudge against the duo mentioned above, he was only criticizing the hegemony process used in picking them. Let me ask you this question, If Saraki nominates a candidate for any federal posts in Lagos State, do you think Tinubu will remain mute? If the answer is no, then what Tinubu did in the nomination of Mr. Lie Lie Muhammed as a minister representing Kwara State is uncalled for in the political arena. On this note, if you are discombobulated about the nomination saga, above is the clarification.
If Abdulwahab submitted in paragraph 3 of his piece that People's Democratic Party is responsible for the current economic mess in which Nigerians are wallowing, he was being critical to the truth just like Bukola Saraki always does; and I can categorically assert that Saraki's personality cannot be dragged into this mud. For your information, Saraki left PDP when its government was losing popularity and the then president refused to hearken to the necessary admonition. If you insist on apportioning some blame of this mess to Saraki, the question for you is that, in what way did he contribute? Am sure you are just blabbing as usual, no substance to buttress this.
In the author's paragraph 4 of the same piece, he condemned Kwara State government on the basis of improper utilization of federal allocations as well as the funds generated within the state as internal revenue. To me, not only Kwara State government is in this pitfall. All the states of the federation are currently battling with the scourge of insufficient funds; except very few ones which have been long blessed with huge internal revenue like Lagos State which he has emphasized. You have proved yourself as someone who understands the art of governance very well but comparing Lagos State with Kwara State has shown where you belong. Why don't you compare Kwara State with Oyo, Osun and the likes and see the difference? Oh! You know the magnitude of injuries which your Tinubu's stooges have done there. Well, be patient, since Gov. Abdulfatah Ahmed's administration has not winded up. Before this financial mishap, no single Kwara worker was owed a dime because Gov. Ahmed was and still prioritizing the welfare of its citizens. It is only pitiful that Nigeria situation in term of finance is very critical. May Allah bail Nigeria out of this menace in earnest. Saying that Kwara State government has no single tractor as he has emphatically expressed it in paragraph 5 is also a blatant fallacy with no iota of veracity.
All that he (Ibrahim) has manufactured in the remaining paragraphs are of no substance and worthy of no response. If he thinks Dr. Bukola Saraki has done some things which are not in tandem with constitution of Federal Republic of Nigeria he can file suit against him at the court of law instead of wailing on Facebook.
Of course it's conspicuous that Kwarans do not fall for the series of cheap blackmails from political jobbers like Ibrahim whose minds are so parochial that they are ready to fuse in any crusade that is in opposition to Saraki's political ideology in as much peanuts are involved. However, my advice to the young boy whose source of feeding is in anti-Saraki advocacy, is that he should desist from tarnishing the image of the Turaki of Ilorin, because persisting on this, is nothing but a mere waste of time and efforts to him as well as that of his many leaders.