Senators commend Saraki's leadership style
Date: 2016-06-12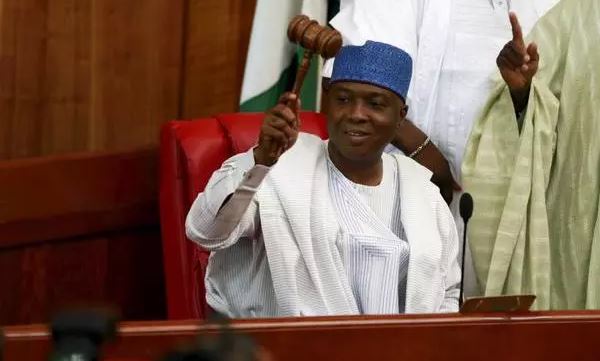 The Senate President, Dr. Bukola Saraki has received pass mark for his leadership style and his ability to marshal the conduct of affairs in the upper legislative chambers.
This came during a special plenary as the 8th Senate marked its first year anniversary on Thursday.
Some others condemned the Senate President's ongoing trial at the Code of Conduct Tribunal (CCT) describing it as an act of injustice. Deputy Senate President, Ike Ekweremadu, congratulated the Senate President. "I congratulate you because of what you stood for. You have shown that you are the true apostle of the independence of the parliament.
"Over the past 365 days, you have been buffeted from all directions. Your past has been x-rayed, your present has been monitored and your future has been gazed at because you stand on the path of the independence of the parliament to elect leaders.
"I want to thank you because you have been resilient in spite of all these. "You have shown that you are a patriot. You have extended hands of fellowship and cooperation to everybody in spite of all the challenges." Senator Dino Melaye also commended Dr. Saraki for remaining "focused, un-rattled, principled, not perturbed, not worried and intellectually mobile" in leading the Senate.