Emir of Ilorin applauds Kwarans for prevailing peace
Date: 2016-04-16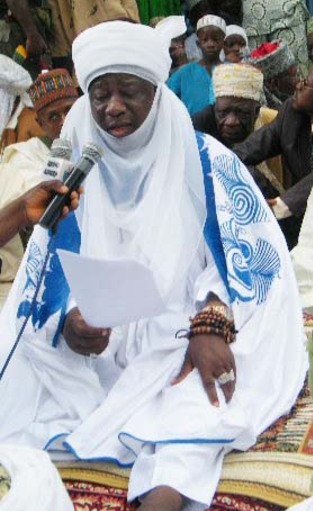 The Emir of Ilorin, Alhaji Ibrahim Sulu-Gambari has acknowledged and applauded the prevailing peace and harmony in the state.
Alhaji Sulu-Gambari, who expressed this view in his message to mark the commencement of the month of Rajab in Ilorin, also identified with the useful contributions of Islamic scholars and other Muslim faithful in Ilorin for sustaining the harmony.
The Emir therefore, directed the first Makama of Ilorin, Alhaji Ibrahim Oniye to visit all mosques within the Ilorin metropolis to engage and dialogue with all Imams and other Islamic clerics, aimed at improving the standard of development of the Ilorin Juma'at Central Mosque.
He also appealed to the Muslim Clerics to cooperate with the first Makama of Ilorin during his visit to various Mosques towards the success of the set objective.
Alhaji Sulu-Gambari however, enjoined various communities in the Ilorin Emirate and beyond to continue to live together in peace and harmony in the collective interest of the state