Model Secondary School, Ilorin Wins Reading Contest
Date: 2016-02-21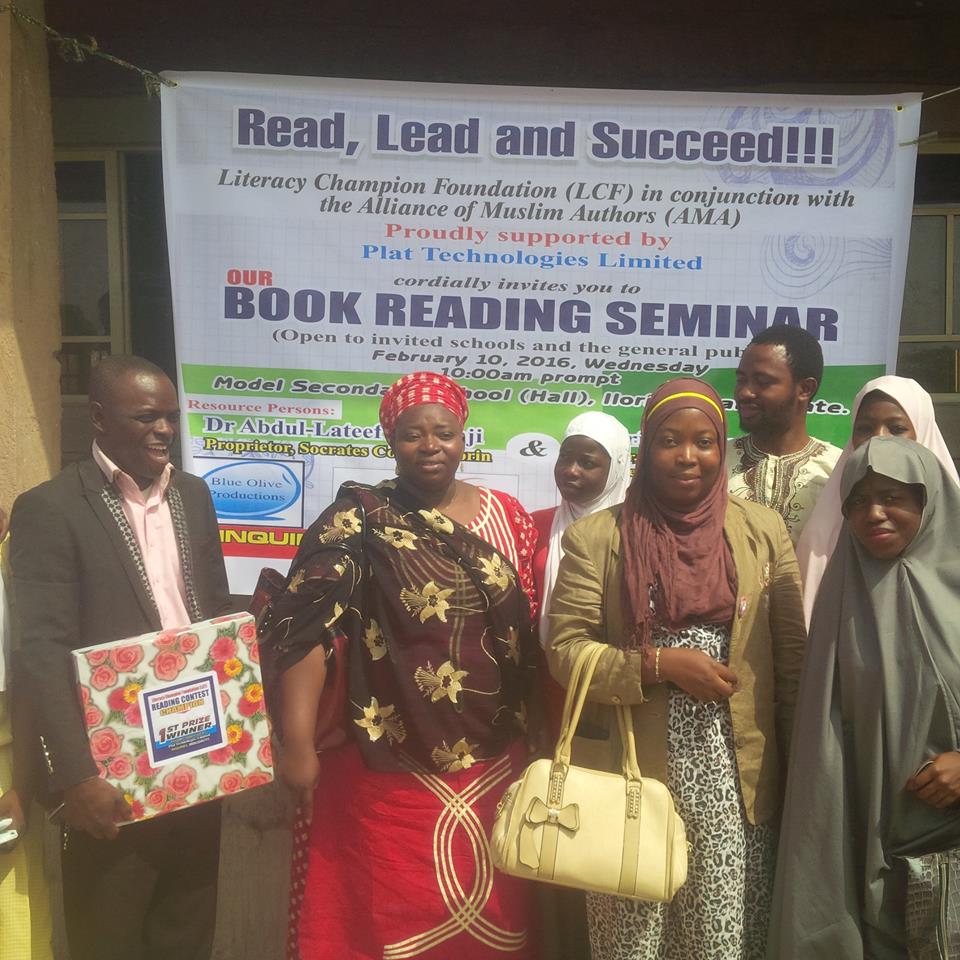 Literacy Champion Foundation, an initiative of Mr Sheriff Olanrewaju, recently held her first Book Reading Contest at the Model Secondary School, Ilorin, Kwara State. The event was open to the public and was well-attended by seven schools and bibliophiles across the state, including students, principals, teachers, and members of the Alliance of Muslim authors.
The contest enabled students to showcase their skills and celebrate the remarkable work of their teachers over the years.
The competition had the host school, Model Secondary School, Kwara State College of Education, Ilorin carting away the 1st Prize. The first runner-up was Shaykh Kamaldeen Secondary School, Apalara. While the 3rd prize went to Government Day Secondary School, Adewole.
Mr Taofik AbdulKareem of Plat Technologies, a co-sponsor of the reading contest, while advising students to cultivate a healthy reading culture noted that: 'reading enables you to drink from the wisdom of the past, to tap from the knowledge of those you may never have the opportunity of meeting.'
The organizer explained that the book reading seminar and contest shall include all the schools in Ilorin West and South, and branch out to schools across the state in years to come.