Police Fight Hard As Cultists Invade Ilorin
Date: 2016-01-30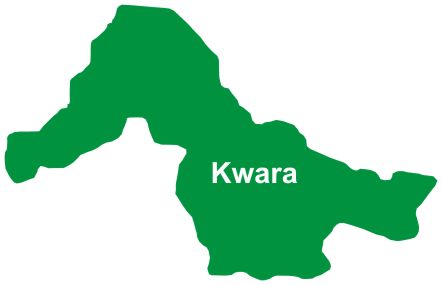 Ilorin, the Kwara State capital, has become a den of cultists. Almost on a monthly basis, rival cult groups unleash attacks on the city, killing residents.
Many young boys have been cruelly murdered by members of these cult fraternities. And it appears the mayhem has no end in sight.
The latest incident was the killing of two suspected notorious political touts, Bayo Ajia and Bukola Ajikobi, who are also alleged to be strong members of a cult group. They were killed during a fierce battle between rival groups. Ajia was murdered at his car- wash, located along stadium complex, Ibrahim Taiwo Road, by an unknown rival group, believed to have come from one of the states in the South-West. It was said that his assailants, numbering four, shot him at close range. Ajikobi was killed near his house.
A witness account had it that the suspected cultists also inflicted machete cuts on the deceased after shooting him several times.
They were said to have arrived Ajia's workshop in a taxi cab about 4:15p.m. and immediately attacked him. He was alone in his shop, it was gathered.
The incident, which caused pandemonium in the area, held many commuters and motorists hostage for many hours as there was traffic gridlock on the busy Taiwo Road.
The remains of the deceased, survived by four wives and many children, were reportedly buried amidst wailings by his associates and sympathisers at the Muslim cemetery, Irewolede area in Ilorin metropolis.
The late Ajia was sentenced to death by an Ilorin High Court in 2004 over a murder case involving him and one other person. Not satisfied with the judgement, he went to the Court of Appeal and later to the Supreme Court, which subsequently affirmed it. He was, however, granted state pardon by the immediate past administration in the state.
Similarly, one person was allegedly killed in Ilorin metropolis a day after Christmas when members of two rival cult groups engaged in a bloody clash. Many properties were also destroyed while many sustained various degrees of injury. The incident, which occurred at Agaka area of Ilorin, was said to be between a confraternity group from Ita-Kure/Oja-Iya and another group in Agaka.
It was gathered that the deceased, identified simply as Muyi, was coming out from his house when some gun-wielding cultists shot him at a close range. A source said he died on the spot, but another source hinted that he died at a nearby hospital where he was rushed for medication.
The cause of the latest clash could not be immediately ascertained, but a source said it might not be unconnected with the battle for supremacy between members of rival cult groups. An eyewitness said, "Initially, we didn't know what happened. Suddenly, we saw some miscreants armed with guns, machetes and other dangerous weapons, which they used on one another.
This was followed by sporadic gunshots. At that time, an innocent Muyi was coming out from his house when stray bullets hit him. Unfortunately, he died on the spot. He has been buried.
Following the attacks, residents of Ilorin, which was known for peace, have been thrown into panic and confusion. Many parents are said to be scared of what might become of their children as some of these cult members were seen initiating students of various secondary schools.
But the police in Kwara State have been fighting hard to bring the situation under control, as they have continued to arrest, parade and charge suspected cultists to court.
Speaking with journalists in Ilorin, the Commissioner of Police, Kwara State Command, Mr. Sam Okaula, said the arrested suspects were picked up from their various hideouts, and dangerous weapons, including a blood-stained axe and substances suspected to be Indian hemp and charms were recovered.
Okaula said the police were capable of defeating criminals in the state, adding that residents should not be afraid of reprisal attacks.
Meanwhile, residents of the town have been sharing text messages among themselves on the need to be security conscious, particularly as it relates to troubled spots that should be avoided. Such identified areas are Ibrahim Taiwo Road, Agaka area, Ita Kure, Oja Iya, Gegele, Sabo Line, and parts of Ajikobi axis. It was gathered that there were cult clashes in those areas last Monday following the death of cult kingpins.
The former commissioner of police in the state also arrested and paraded six armed robbery suspects, whom he said were nabbed along New Yidi Road, at about 4:00p.m on New Year day. The police commissioner also said the suspects were members of KK cult group who had been terrorising people in the metropolis.
The suspects were "on a tricycle with registration number, Kwara LRN 312 QW, driven by one Hammed Alaje, 28, with six others."
Other people in the tricycle included Sulyman Alabi Raji, an ex-convict, Mohammed Abdullateef, Abubakar Sulyman, Yakubu Zakariyau, Ajibola Saheed (wanted suspected armed robber) in Ogbomosho, and Taofeek Yunusa. When they were searched by the police, a locally made pistol and a live cartridge were recovered from them.
Investigation later revealed that they were on their way to carry out an armed robbery operation at Asa-Dam area of the metropolis.
Also, three suspected cultists were arrested by a team of the police Special Anti-Robbery Squad (SARS) on a routine patrol. They confessed to be members of a cult and armed robbery gang.