9 years after Sheikh Muhammad Kamalud-deen's death, Ilorin people count their loss
Date: 2014-12-19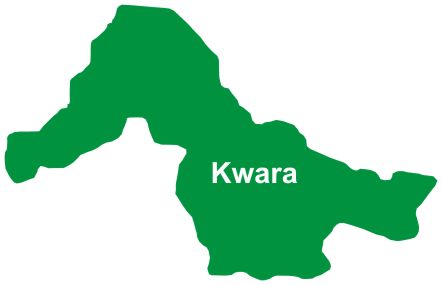 Ilorin Emirate, Kwara State and the entire Muslim world, exactly nine years ago, lost to the cold hands of death, a revered and widely respected Islamic scholar, Sheikh Muhammad Habeebullahi Kamalud-deen Al-Adabiy.
Born in 1907, Sheikh Kamalud-deen who died on 18th December, 2005, today, remains synonymous with Islam not only within Ilorin Emirate, but across the Muslims world as the renowned Islamic scholar wrote his name in gold through his numerous achievements and interventions on issues ranging from religious, political to social situations.
Even many years after his demise, his name still lingers on in the minds of those whose lives he had directly or indirectly touched. This state of mind may have emanated from the state of affairs in Ilorin Emirate, Kwara State and Nigeria at large consequent his death.
Not only do the people of the state miss the presence of the eminent Islamic scholar, but the ancient city of Ilorin also shed tears for lack of influx of people and Islamic scholars from other parts of the world, who either storm the town for Islamic evangelism, to listen to the lecture of Sheikh Kamalud-deen or for business purposes during his lifetime.
Business activities which also booms around Sheikh Kamalud-deen's preaching arena, at Okekere during his life time has declined drastically owing to lack of influx of people and decline in number of audience.
The impacts of the renowned Islamic scholar is still felt in spite of his death, but many believed the vacuum left by his demise is not one that could be filled by anyone despite the pool of Islamic scholars.
Although Sheikh Kamalud-deen reigned alongside other Islamic contemporaries like Sheikh Adam Abdullahi Al-Ilory, but unlike many others, his popularity transcended Nigeria.
The lifetime of Sheikh Kamalud-deen, though was a smooth one, but just like many other scholars who sought for change, investigations revealed he was faced by some challenges especially when he introduced western ways of learning into the Quranic education.
The development, according to findings was greeted by unpleasant approach by some clerics who saw it as an unacceptable norm.
A source close to Sheikh Kamalud-deen during his lifetime narrated that when he introduced western methodology to Quranic education, some clerics said: "Kamoru tun gbe kewu setani de, ewo tun ni k'amaa kewu lori tabili? That is, the scholar had brought again the devil's way of learning Quran, what style involves learning Quran on a table?
However, many among those who spoke with our reporter on the state of affairs in Ilorin metropolis since the demise of the eminent scholar shared similar opinion that if Sheikh Kamalud-deen were to be alive, there would have been an end to the various social vices Kwara State and Nigeria as a whole is battling with, menace of Boko Haram inclusive.
From the submissions of prominent scholars in Ilorin, Sheikh Kamalud-deen spearheaded the introduction of modern methodology of learning into the Arabic education, especially in the area of pupils' use of chairs and tables for learning and boards by their teachers.
This effort, although challenged by some people, many believed gave most present day Islamic scholars the opportunity to compete favourably with their western counterparts as that legacy still lives on.
Counting the losses of the Ilorin society consequent the death of the eminent scholar, Alhaji Adisa Onikoko who is regarded as one of Sheikh Kamalud-deen's 'disciples' due to his globe trot with him, said many of the social vices rampaging the society would have been contained if he is still alive.
According to him, Sheikh Kamalud-deen is not late because he was a unique centenarian.
"Historians tell us that in every hundred years, one person, at least, will emerge to fulfill the centenary, Sheikh Kamalud-deen in our time, is the person. Since he was with his teacher, Sheikh Taju-l- Al-Adab, the blessings of Alhaji Agba increased until he died and today we still refer to him, we still cherish his name, we still call his name.
"Road blocks, siting of beer palours and other vices are rampant in Ilorin. I have not seen any cleric in Ilorin call these people to order. If Baba was alive, he would have called them to order.
"Even the Christians too will lose, because Christians were allowed to be the head of our schools. I was Head Master in Sokoto and Zamfara Schools, when I came back I was not allowed to head Ansarul-Islam School, it was a Christian that was allowed. They didn't say because I am an Adabiyah that I should take over from them. So, those people will lose the tolerance of Alhaji Agba that allowed Christians to be employed in our schools.
"He was an upright man, a man of approachable character, honest and dependable. The Emir, Alhaji Ibrahim Sulu Gambari lost a spiritual father that he could depend upon at any time."
Onikoko added that "Just like many others believed, I must be frank, there is nobody up till the time I am talking to you now that I can say will fit into Alhaji Agba's shoes. All is not lost, only God knows how he will pick for us. But at the moment, I am emphatically saying that you cannot get the equal of Sheikh Muhammad Kamalud-deen".
Onikoko noted that it is not only Sheikh Kamalud-deen's family that would miss his impact, but the entire Ilorin community, Nigerians and those foreign countries that benefited from his blessings including Egypt.
He explained that upon Sheikh Kamalud-deen's death, "The people of Ara-Agbaji lost the influx of people into their community, the family of Babata lost a renowned pupil, the family of Alkali Mansingba lost a blessing, a gift by his death. The entire Mansigba area, including Okekere lost the influx of people at the preaching arena of Alhaji Agba and even commercial activities from people within and outside Ilorin at the arena had declined."
Also in his comment, the National President of Ilorin Emirate Descendant Progressive Union, IEDPU, Alhaji Abdulhamid Adi explained that no one has so far been able to fill the vacuum created by the demise of Sheikh Kamalud-deen.
Adi said," So far, we have not been able to get anyone to fill the vacuum his demise has created. We have not seen anyone that can match what he did in his lifetime. His door was always opened and he preached peace throughout his lifetime.
"In his lifetime, he invited politicians when there were disputes. He preached the words of Allah to them, backing it with the verses of the Quran and at the end, the disputed parties will depart with soft minds towards each other".
The pioneer Grand Khadi of Kwara State, and the Serikin Malami of Ilorin, Justice Abdulkadir Orire (rtd) , stated that, "so far I have not seen anyone that can fit into the shoes left behind by Sheikh Kamalud-deen but if those he left behind can build upon his legacies, maybe we will find a replacement".
On the achievements of Sheikh Kamalud-deen, the retired Justice said, "he was not educated in western education, but he saw both western and Islamic education as very important. He was one of the revivalists of Islam not only in Ilorin but in the entire Yorubaland, because his coming was a way of revolution".
"He pioneered education through Arabic schools, where many scholars were trained and went on evangelism to the Yorubaland including Lagos and Ibadan among others, under the platform of his establishment called Ansarul-Islam Society of Nigeria. The same way, people went through his western education and became scholars in their various fields including teachers and doctors."
During his lifetime, however, Justice Orire said through his establishment,
Sheikh Kamalud-deen revolutionalised Islam by making it a worldwide rather than local approach to issues as Ilorin witnessed influx of eminent Islamic scholars and teachers from other parts of the world as far as Cairo in Egypt, not only to teach but also to spread Islam through evangelism.
"Scholars coming in from the Arab world is one of the many things Ilorin and the entire Yorubaland have missed since his demise.
Another thing is that the Emir, his chiefs and the entire Ilorin community missed his wisdom and approach to issues and his way of unifying people of different opinions on issues and his manner of bringing peace to the community", he stressed.
Justice Orire, however, enjoined the descendants of Sheikh Kamalud-deen whom he described as being competent enough, to take up the challenges left behind by the eminent scholar by becoming better replacement of him in terms of wisdom, spreading knowledge, peaceful approach to issues and unifying people irrespective of their differences.
In his own view, Justice Idris Abdullahi Haroon, the immediate past Grand Khadi of Shariah Court of Appeal, who described himself as too small to make comment about Sheikh Kamalud-deen said "here was a man whose humility, fame and embodiment of nobility, character and piety faced the earth and the space altogether.
He was a God-sent man and one of the true vicegerents of God on earth. He was endowed with knowledge which he used to educate millions of others. I know Sheikh Kamalud-deen is divinely refined by God himself and endowed with one of the greatest gifts of God such that whatever he commanded, he did with the power of God", he explained.
He recalled "I learnt he started preaching at the age of 18 if I am not mistaking and since then he had pupils who are his followers. He became famous not within the limit of Ilorin, but Yorubaland, even outside Nigeria in Dahomey, Ghana and Arab world.
"At the time Baba changed the mode of teaching in Islam, there was no one who had ever preceded him on that. Apart from the circle of sitting on the ground, he was the first to introduce sitting on chairs, facing the board by pupils in Islamic learning classes."
Justice Haroon added "I know the whole Muslim world missed a man that it may be a bit difficult for time to reproduce.
"Particularly, apart from being a teacher to at least 80 per cent of people that can be referred to as early scholars of this town, and apart from being a wonder among his contemporaries, Ilorin missed the aspect of his fatherly role as a community leader, Jurist and teacher of both the leaders and imams because Ilorin Emirate relied upon him for the settlement of all conflicts in the town ranging from political, social classes and even for the peace and tranquility of not only Ilorin, but the nation in general.
"In times of challenges just like the insecurity the nation is facing now, Sheikh Kamalud-deen would organise and lead special prayers which worked for the Emirate and the nation at large.
"Many scholars have however, tried in their various capacities to build on what Sheikh Kamalud-deen had left. They include his Khalifa and the immediate past Mufti of Ilorin, late Sheikh Sofiyullah Kamalud-deen Al-Adabiy, the second Mufti of Ilorin, late Alhaji Khadir Salahudeen Apaokagi, and the incumbent Khalifa, Alhaji Ahmad O. Kamalud-deen.", he stated.
According to him, the generosity of Sheikh Kamalud-deen remained a legacy which he had imbibed in his dealings saying, "Each time I tried giving up on some issues, I always remember him and summon courage to continue. He gave us everything and some people did not understand him. They waged a lot of wars against him. He was even tried with his health, but he didn't give up, even up to his death.
"Baba's life was a great legacy, because he was a real ambassador of Muslims in the world. All these insurgency and terrorism we are witnessing today, is very strange to us. The legacy Baba left behind is up till today incontestable."
In a chat with National Pilot, the Chief Imam Imale of Ilorin, Alhaji Abdullahi AbdulHameed said Ilorin community, the entire Muslim community and nationwide have missed everything by the death of Sheikh Kamalud-deen.
He said, "He was everything to us as far as Islam is concerned. He was a teacher of every one of us, every scholar in Ilorin .We followed him, we cherished him, and we accepted his admonition when he was alive. He lived a pious life, very articulate, gentle to a fault, slow and steady and very patient.
"He was also blessed with the ability of making his students understand him very well. Whatever you are able to learn from him, it is difficult for you to forget."
Imam AbdulHameed quoted his Quranic teacher, Sheikh Adam Al-Ilory to have said about Sheikh Kamalud-deen, "he is a carbon copy of his teacher, Sheikh Muhammad Jamiu Taju-l-Adabiy, who taught Sheikh Kamalud-deen within a very short period of time".
The Imam Imale also stated: "We missed his prayers, that when he said 'Go ahead! You shall succeed' and you will succeed. We missed his teachings and admonition through his melodious voice every Friday. We missed his elderly advice too. He imparted a lot of things into us and we shall continue to cherish his memory and remember him".
All efforts to make the incumbent Khalifah of Sheikh Kamalud-deen, Alhaji Ahmad Kamalud-deen to comment on the eminent scholar 9 years after his demise was fruitless as he won't speak to the press, but preferred others to comment.
But Justice Abdullateef Kamaldeen, Khadi Kwara State Shariah Court of Appeal, one of the grandchildren of Sheikh Kamalud-deen in an interview with National Pilot confirmed lack of influx of people to the eminent scholar's house as well as his preaching arena years after his demise.
According to him "I thought we would no longer enjoy the respect we had from people during Baba's lifetime. In fact, I had to re-organise myself after his death. But surprisingly, people still accord us same respect even many years after his death. We thank God, we still enjoy Baba's name.
"Before Baba died, we recorded over 148 primary schools and 48 secondary schools as well as many other Quranic education schools under the umbrella of Ansarul-Islam. And very soon, his University, Muhammad Kamalud-deen University located at Ogidi, Ilorin, will soon take off In Shaa Allah.
On his preaching, the Khadi noted that Sheikh Kamalud-deen in his 80 years of preaching in Lagos State, delivered lectures completing five whole Qurans, repeating same in Ilorin.
Commenting on the reduction in audience at Sheikh Kamalud-deen' preaching arena, Justice Kamaldeen said "you cannot compare the star of Baba with that of any other person. It is only God that can say we can see someone of his replica because his star is just too wonderful."
On the scholar's University, Justice Kamalud-deen explained" The University had reached 85 per cent completion as what we are left with is the approval of the Nigeria Universities' Commission, NUC. Once that is done, the University will take off, because every other necessary thing has been put in place."
Sheikh Kamalud-deen however, attended many Islamic schools, where he learnt Islamic Theology and Jurisprudence. Notable among the schools were Quranic School, Ile Babata, Alore, Ilorin, under Mallam Ahmad Tijani Salahud-deen and Az-Zumuratul-l- Adabiyyah Arabic and Islamic School, Ile Imam Imale Masingba, Ilorin under the tutelage of a renowned versatile preacher Taju-l-Adab.
In 1963, he was conferred with national merit award, Member of the Federal Republic (MFR), and 18 years after, in 1981 he was subsequently honoured with the Officer of the Federal Republic (OFR). He also bagged honours outside Nigeria, notably Egypt.
His first contact with the Arab world was in 1937/38 when he went to Mecca on Pilgrimage.
High points of his lifetime include among others his visit to Egypt and signing of an educational pact with the then Rector of Al-Azhar University, Shaykh Muhud Ash-Shaltuti for the establishment of an Institute of the University of Ilorin in 1962. The Institute was eventually established in 1963, been the first of its kind in West Africa.
In 1964, he accompanied Sir Ahmadu Bello, the Sardauna of Sokoto on a tour of Arab countries of Saudi Arabia, Egypt and Jordan. In 1971, accompanied by
Alhaji AbdulRahman Sallah and Alhaji AbdulRaheem Ameen, Sheikh Kamalud-deen visited Saudi Arabia where he met late King Faisal Ibn AbdulAzeez.
In 1975, however, he accompanied the then Head of State, General Muritala Rahmat Muhammad to Saudi Arabia on Holy Pilgrimage and in 1978 he was among the entourage of Amiral-Hajj for that year- Commodore Hussaini Abdullahi, again on Holy Pilgrimage.
Sheikh Kamalud-deen, was a founding member of Kwara State Pilgrims Welfare Board. He was a founding father of Kwara State Muslim Council, a foundation member of Islamic Missionaries Association of Nigeria, IMAN, and patron of many Islamic organisations in West Africa until his demise.
In 2004, the Emir of Ilorin conferred Sheikh Kamalud-deen with the title of Grand Mufti of Ilorin, being the first in the history of Ilorin.
He authored many Islamic books, trained thousands of Islamic clerics and enjoyed large followership across the country and beyond.
Sheikh Kamalud-deen was married to four wives, all of whom died before his demise. He was blessed with 10 children, 7 males and 3 females out of whom two had died after the death of the eminent scholar.