Kawu Baraje ventures into furniture business
Date: 2012-04-27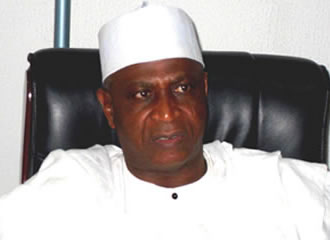 Ilorin, Kwara State-born Alhaji Kawu Abubakar Baraje would be remembered by many as the former Acting National Chairman of the Peoples Democratic Party (PDP), who many had thought would become the substantive chairman of the party before the recent election of Alhaji Bamanga Tukur for the seat..
Unlike some politicians who would put their eggs in one basket, Kawu Baraje displayed wisdom by staying in tune with his other business concerns while he acted as the chairman of the party. The shrewd politician projected into the future, taking into consideration the fact that he was in a temporary position and might be asked to vacate office at any time.
Unlike some of his colleagues who fizzle out as soon as they are out of office, Baraje's profile is on the rise. He has just completed a new building located opposite the Ministry of Water Resources in Ilorin, and those in the know say the structure is meant to serve as a showroom for his new furniture company.