ICOHS in good stead, says IEDPU President
Date: 2019-09-21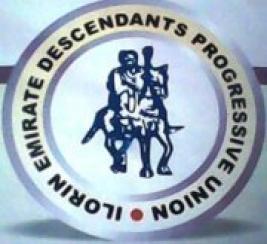 The Acting National President of the Ilorin Emirate Descendants Progressive Union (IEDPU), Alh. Yahaya Ahmed, has thanked all the stakeholders of the Ilorin Comprehensive High School (ICOHS) for the prompt, and matured resolution of the issue, which cropped-up at the school recently.
Ahmed stated this while addressing the management and staff of the school at the Unionís National Headquarters in Ilorin last weekend. He said that the union, which is the proprietor of the 24- year-old school, is working round the clock to ensure that ICOHS remains the choice of parents and guardians who desire qualitative education for their children and wards at minimum cost and in a very conducive environment.
The IEDPU President added that arrangement has also reached an advanced stage to comprehensively renovate the school and update all the facilities at the institution to meet the growing tastes of learners and dictates of modern education. He assured that the proprietors and management of the school were working hard towards enhancing the capacities of teachers through adequate training and retraining as well as mouth-watering motivations.
Responding on behalf of the management and staff of the school, the Principal, Alhaj.K.I. Omomeji, thanked the IEDPU National President, the management board and other members of the National Executive Council of the union for their timely interventions, which, he said, would go a long way in propelling the staff to give their students the best of academic and moral training. Omomeji, added that the staff had put the recent development behind them as all hands would, henceforth, be on deck to place the school at the forefront of the comity of private secondary schools within and outside.