Saraki @ 53: Saraki, man of great destiny - Ali Ahmad
Date: 2015-12-19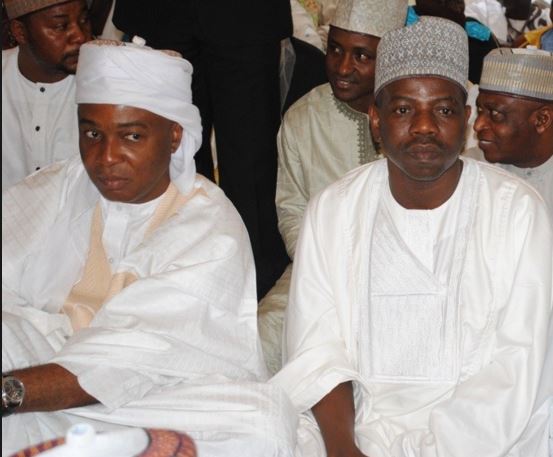 The Speaker, Kwara State House of Assembly, Rt Hon Dr Ali Ahmad has congratulated the Senate President, Dr Abubakar Bukola Saraki as he celebrate his 53rd birthday, describing him as a man of great destiny.
In a congratulatory message issued by his Special Assistant on Media, Shuaib Abdulkadir on Friday, the speaker noted that there is no doubting the fact that Allah has been gracious and benevolent to the senate president.
This, he said was the manner Allah has been kind and generous to Senator Saraki by enabling him to weather the storm in the political turbulence of the country.
Ahmad further noted that despite the challenges being faced he remained undaunted, indomitable and still forge ahead to contributing selfless service to the nation building and humanity in general.
The Speaker said: "There is no doubting the fact that Allah has been so gracious and benevolent to your Excellency for weathering the storm in the political turbulence of this country. Yet you remain indomitable and forge ahead contributing your selfless service to the humanity".
"We therefore, pray Allah, the most merciful and benevolent, to continue to grant your Excellency sound health, divine wisdom, knowledge and understanding in the herculean task of nation building".
Ahmad however called for more support from Nigerians for the senate president as he celebrate his birthday so as to enable him serve the nation more.