Friends and associates remember, eulogise Tunde Idiagbon
Date: 2012-05-02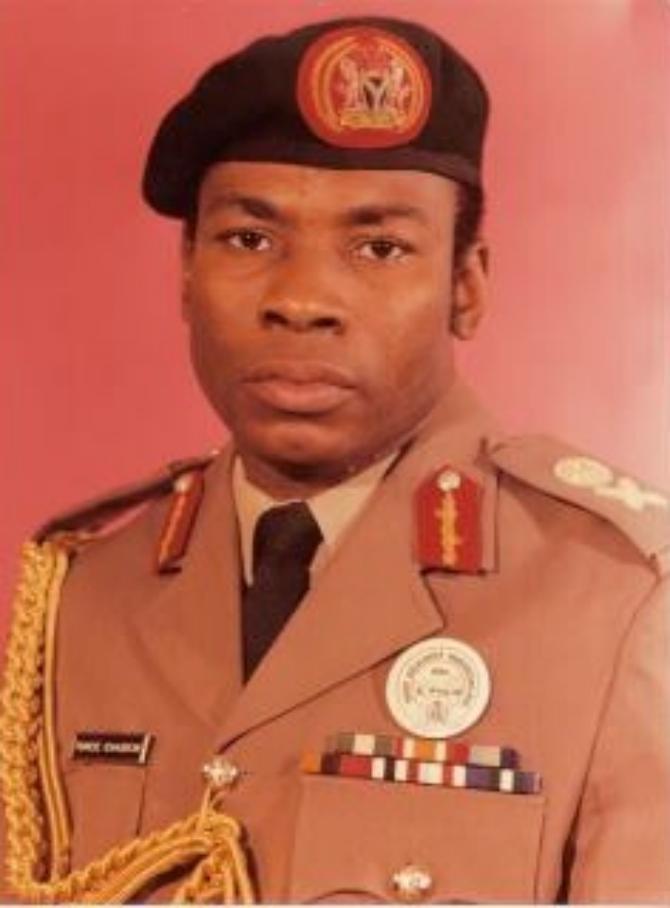 CLOSE associates of former Chief of Staff, Supreme Headquarters, Gen. Babatunde Idiagbon, who died 13 years ago at the age of 56, on Monday described him as a quintessential leader, who could have instilled discipline in Nigerians but for the Ibrahim Babangida-led coup, which terminated his regime.
At a forum organised by Plat Technologies Limited and Iqra Books Nigeria, the associates spoke on the topic: "The Labour of Our Heroes Past", said the late former number two citizen of the country deserved posthumous honours.
In his introductory remarks, Vice Chancellor of Kwara State University, (KWASU), Prof. Abdulrasheed   Na'Allah, said: "It is safe to summarise that leadership is the ability to set a realistic direction, develop effective plans, get others to implement the plans and measure results".
For retired Justice of the Court of Appeal, Mustapha Akanbi: "Idiagbon had a sense of appreciation. Immediately he was released from detention, he personally visited me to appreciate my position on his incarceration. He was an example of a committed leader, who empowered his people to remove them from the state of poverty".
On his part, Idiagbon's childhood friend, now the Balogun Fulani of Ilorin, Alhaji Mahmud Atiku, canvassed the opening of a book on Nigerian leaders. " The records would serve as a caution to bad leaders. If his regime had not been toppled, by now, no act of indiscipline would be in our nation.
"We used to be playmates as children. His father 'Dogo' was a disciplinarian. Babatunde was a great swimmer and the zenith of our childhood was that we sold water-carrying pails. Nobody thought that he would get to the level he got to later in life", Atiku said.
On why Idiagbon was not used to smiling, Atiku said: "He had been like that since his youthful days. But he would laugh when something happened to you. If you accidentally used your head to hit the wall, for instance, he would laugh at you".
The programme had in attendance the CEOs of Plat Technologies Limited and Iqra Books Nigeria, Engineer Taofik Abdulkareem and Mallam Abdullateef Abdussalam respectively.