Governor AbdulRazaq's Second Term: Kwara State To Expect Improved Development
Date: 2023-03-27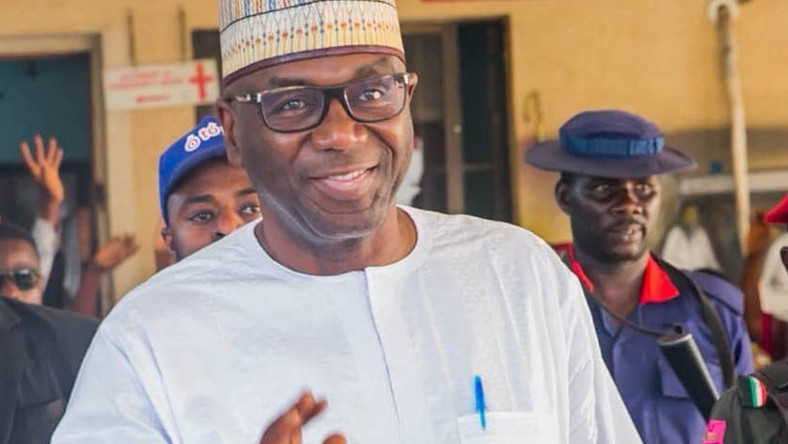 The Special Adviser on Strategy to Governor AbdulRahman AbdulRazaq of Kwara state, Alhaji Saadu Salahu, says the governor's re-election for a second term will bring about more prosperity and improved development in the state.
Alhaji Saadu Salahu gave the assurance during an interview with news reporters in Ilorin, the state capital.
Salahu noted that the governor's victory at the March 18, 2023 gubernatorial election was an indicator of greater prosperity for the entire people of the state.
He added that the second term of office of Governor AbdulRazaq will ensure continuity of meaningful developmental projects across the 16 local government areas of the state.
He also noted that the increasing political influence of Governor AbdulRazaq would further bring the federal government closer to the state in terms of benefits and impact that could drive impressive development and progress.
The governor's aide explained that for the fact that the governor was among the front row political leaders in Nigeria that were privileged to have supported and facilitated the election of the President-elect Asiwaju Bola Tinubu, Kwara state stands a better chance of benefitting more from the incoming administration.
"Undoubtedly, our role model, our leader, Governor AbdulRahman AbdulRazaq, was among the few leaders that played a critical role in the emergence of Asiwaju Bola Ahmed Tinubu, first, as the candidate of the All Progressives Congress ( APC), and secondly as president-elect.
"Therefore, the synergy, cordiality, and the spirit of brotherhood between the president-elect and the governor guarantees the people of the state the advantage of having increased presence of the federal government under the presidency of Tinubu than any previous government," he assured.
He said the governor's second electoral victory most importantly indicates termination of the few sitting over the patrimony or the resources of the the people, confirming that the governor has been largely appreciated by the people for his refusal to conspire with the few in sharing the resources of the state.
He said, rather, the governor has been using the resources of the state to develop infrastructure and ensuring the general welfare and wellbeing of the people, since assumption of office in 2019.
"The second term of Mallam AbdulRazaq also indicates termination of the menace of political godfatherism in Kwara politics.
"Again, it indicates that the rule by the minority to the detriment of the majority in Kwara politics is over.
"In addition, it also indicates that women can no longer be relegated to the background in political leadership.
"In fact, women and youths as of today have taken the frontal role and the women and youths' inclusion in ideas has come to stay in the state," he stated.