ATTACK ON FIRE-FIGHTERS & SECURITY OPERATIVES IN ILORIN CONDEMNED
Date: 2022-12-12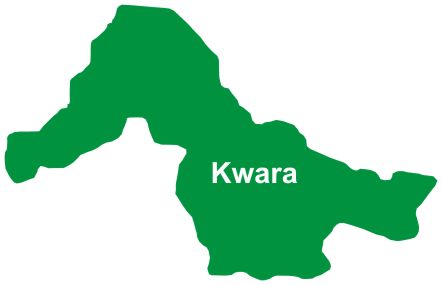 An Ilorin-based Human Resources Management Consultant Alh. Abdullahi Ibrahim has appealed to youths in Ilorin Emirate to stop acts of gangsterism and hooliganism; admonishing them not to allow themselves to be misled into illegal acts of attacking law-enforcement agents and operatives of fire service provided by the Government to serve the generality of the people.
He was today reacting to the unjustified attack launched during the week by some miscreants and misguided youths who attacked operatives of Kwara State Fire Service while carrying out their lawful duties during a fire-outbreak that occurred at Alfa Yahaya Agodi Area along Sheikh Adam Al-Ilory Road Ilorin on Tuesday night.
Alhaji Abdullahi, a Fellow of the Chartered Institute of Personnel Management of Nigeria (CIPM), said that the unfortunate incident featured the throwing of stones and physical attack on fire service operatives and law enforcement including personnel of the Nigerian Army, questioned the motives of the attackers!
He said: Does it mean that the attackers were the ones that put the burning structure and property on fire, and would not want fire-fighting operatives to do their duties? Or they attacked the firefighting operatives because they got to the scene of the fire outbreak lately? Alhaji Abdullahi queried.
Whatever be the reasons, Alhaji Abdullahi said fire outbreak is usually spontaneous and fire fighting operatives must be well prepared when called to any scene. He warned that Ilorin should not be turned into a city of commotion where irresponsible youths and miscreants would have 'a field day in wreaking havoc on the people including law-enforcement agents and fire fighting operatives; adding that such action is highly condemnable.
The HR Practitioner who is a Retired Director from Kwara State Public Service, apologised to the Kwara State Fire Service and law enforcement agents on behalf of Ilorin Emirate for the unfortunate behaviour of the youths in Oke Agodi Area over the incident.
He warned misguided youths in Ilorin and Kwara State, in general, to desist from the criminal acts adding Security Operatives would henceforth not deal lightly with any unruly behaviour of that nature stating that such miscreants will be picked up and prosecuted.
Alh. Abdullahi Ibrahim, also a Religious Leader, appealed to Parents and Guardians to constantly admonish their children and wards on good moral behaviours, adding that there are a lot of dangers in youth following the path of gangsterism and hooliganism in Society.
He concluded by saying that ' as a Human Resources Professional ' he and his colleagues were trained to protect lives and property adding that what Kwara State Fire Service and Law Enforcement Agents were doing when the miscreants and misguided youths started stoning and attacking them was highly commendable; stressing that the attack on them was highly criminal.
He appealed to Traditional Chiefs such as Baloguns, District Heads, Village Heads and Magajis to kindly initiate regular Town Hall Meetings to fish-out bad eggs in their localities to stem the tide of criminal behaviours of that nature capable of creating bad image for Ilorin Emirate and Kwara State as a whole.