Kwara Emerges Top APC State With Highest Women Aspirants, As Group Commend Governor For Gender Parity
Date: 2022-05-24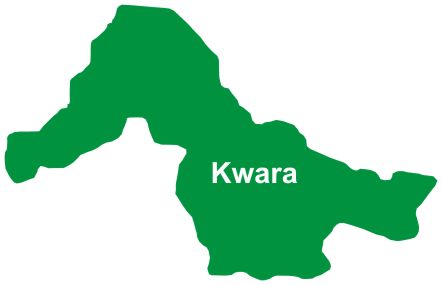 Barring last-minute photo finish by any other state before the closure of the All Progressives Congress, APC, nomination exercise, Kwara is the leading APC state with the highest number of women aspirants for the forthcoming general elections in 2023.
Making this observation, Saadatu Moddibo Kawu, former commissioner for Education and Human Capital but now pursuing her aspiration to represent the state at the House of Reps, commended Governor AbdulRahaman Abdul Razak saying his policies and encouragement led to it happening for women in Kwara.
Leading a delegation of women aspirants under the aegis of Kwara Progressives Women Aspirants, KWA-PWA, to meet Prince Sunday Fagbemi, chairman, APC Kwara Chapter, at the party Secretariat in Ilorin, Moddibo said that but for the gender mainstreaming now backed by law in Kwara State, the unprecedented feat couldn't have been managed.
"We have convoked, to appreciate Governor Abdulrahman Abdulrazaqg's giant strides in Kwara State, particularly the gender-inclusion policy, in the State, she said.
Kwara State, last year in December passed into law, a gender parity legislature that makes it mandatory for any government in power to appoint the opposite gender to a certain percentage.
So far, APC has 10 women aspirants vying for the state house of assembly, two going for House of Reps and one for Senate.
The group urged the party chairman to ensure that the figures remain constant at the primaries urging that APC at the state level should copy what the governor has done and the national office of the party to promote women.
"The national leadership of our great party, APC, has done so well, by reducing the nomination form fees for women. That development encouraged many women to come on board.
"In the last few years in office, Mallam Abdulrahman has done so well, by appointing young people and women, into his administration to ensure that the previously, patriarchal kind of government in Kwara State, is remodeled.
"Many youths and females, were appointed as Commissioners, Senior Special Assistants, Special Advisers, amongst others, in Mallam AbdulRahman's administration.
"These appointments, thrilled and motivated the women talks in our state, and encouraged many to boldly stand up, for their constitutional rights," Moddibo said.
Responding, however, Fagbemi, the party chairmen reminded the group that everything will still end up in an election.
"We can only do this much at the level of the party and policymaking."
"But the election is a different matter entirely because it is left entirely in the hands of our voters," he said.
But he advised the women to synergise and network to produce aspirants who can win.
"To have one of you is better than having none of you," he said.