Snippets from today's The Governor Explains with Governor Abdulfatah Ahmed
Date: 2017-08-30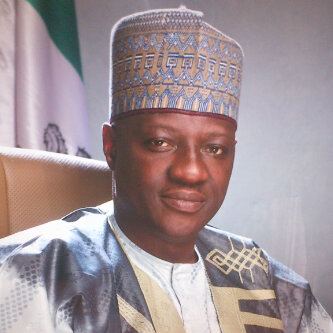 Compiled by Dr Femi Akorede (SA Media to Governor Ahmed)
1. Firstly, I thank God for his mercies for helping us to manage the affairs of Kwara State .
2. The economy of Kwara is not insulated from the national economic problems.
3. We put measures in place to boost revenue to fund infrastructure in the state.†
4. It has been tough economically but our reforms and infrastructure programs have seen us through. We have reflated the economy†
5. We are happy that many have taken advantage of our various economic programs.
6. There is no multiple or double taxation in Kwara State. What goes to each tier of government is guided by law.†
7. No extra ordinary taxes in Kwara State .
8. At the state level, we don't have unpaid salaries except for some tertiary institutions that are owed quarterly subventions.
9. We've reformed our revenue collection and that has provided more funds for execution of capital projects.†
10. LG workers' salaries are paid by the LG councils from their own allocation, just like states. LGs gets allocation from FG and 10% from state IGR
11. We are able to pay salaries regularly because we have increased IGR.†
12. We use our IGR to augment federal allocation to pay salaries while the rest goes towards funding infrastructure.†
13. Infrastructure is under pressure in a growing city like Ilorin because of the influx of people.†
14. Geri-Alimi project is imperative due to expansion of Ilorin. We must plan for both the present and the future.†
15. We have focused on the entry routes into the state, Geri Alimi and UITH to ease traffic in and out of Ilorin.†
16. Local Governments need to augment allocation with taxes to pay their workers' salaries.†
17. LGs are completely financially autonomous in Kwara State. The Joint account is amongst the 16 LGs and not between the State and LG.
18. Taxes that are collectibles are clearly spelt out by law. KWIRS can't take over taxes from LGs.
19. Paris Club Refunds belong to @kwaragovt. We only supported LGs with N2b.
20. We have been able to get many youths interested in Agriculture
21. IVTEC Ajase will continue to be owned by Kwara Govt but will run as an NGO
22. We will continue to make healthcare facilities accessible to the people
23. We will ensure that all ongoing infrastructure programs are brought to completion
24. We will soon pay our counterpart funding to UBEC so that we can improve Primary schools
25. I want to be remembered for making Kwara State better than I met it.
26. My agenda for rest of my tenure is to make sure every project we have started is completed.
27. We've demonstrated the value of continuity by bringing inherited projects to completion and embarking on new ones.