Kwara people are poorer than ever before
Date: 2012-02-09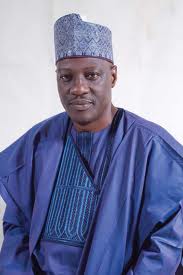 by Pius Abioje, University of Ilorin
Kwara State Governor, AbdulFatah Ahmed, supported the so-called fuel subsidy removal, like many other governors of course. To console the people, he said he is offering free primary and secondary school education, and cut the fees of Kwara State University (KWASU) by 30 per cent for Kwara State indigenes.
Is someone a Kwaran indigene if born in Kwara by Onitsha parents who have lived in Kwara most of their lives? Only Governor Ahmed can tell. I am particularly concerned that the fraud called "fuel subsidy removal" has terribly aggravated corruption and poverty in Nigeria beyond the palliative measures announced by Governor Ahmed.
The question is: What percentage of Kwarans have children in KWASU? Even now, with the level of inflation in the land, is KWASU now affordable to ordinary Kwarans whose standard of living has been drastically diminished by inevitable commodity price escalation occasioned by "fuel subsidy removal"? Was primary and secondary education not free in Kwara? What does free primary and secondary education mean to a young worker who cannot save to acquire and equip a marital home, because of hyper-inflation?
Within a period of less than one year, prices have jumped twice; first with the promised but unpaid minimum wage, and then with the government imposed fuel price hike. In the midst of these inflationary bombardments, we see our rulers' wives playing the Santa Claus, dishing-out gifts to party loyalists to perpetuate servitude. At what point must a people decide to free themselves from anti-people government policies, nationally and locally?