CCT: Kwara should rally round Saraki - Yusuf Sulu-Gambari
Date: 2016-03-26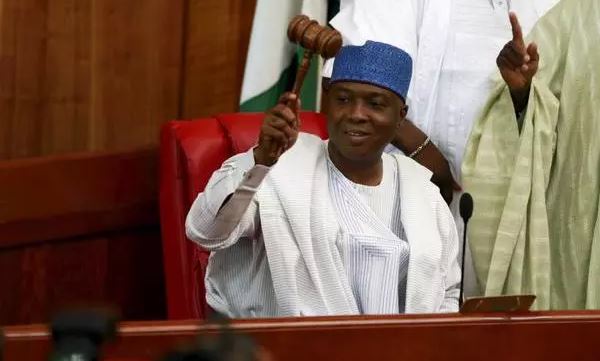 Former Liaison Officer and Special Assistant to Governor Abdulfatah Ahmed, Yusuf Sulu-Gambari, holds the view that the ongoing trial of the senate president, Dr. Bukola Saraki, by the Code of Conduct Tribunal is in no way a prosecution but persecution. He urged Kwarans home and abroad to throw their weight behind Saraki despite his ongoing trial before the Code of Conduct Tribunal. In this interview with The Herald News Editor, KAYODE OLASEHINDE he implored Kwarans to see the challenge as Kwaran's challenge: Excerpts
Sir, would you agree that Saraki's trial is persecution rather than prosecution? With all modesty, I want you to agree with me that Saraki's trial is persecution and not prosecution.
His trial was the handiwork of powerful people who were unhappy with his emergence as Senate President. When the Senate President was the Governor of Kwara State 13 years ago, he filled the asset declaration form which is a must for all public servants to fill once they enter office.
The charges have nothing to do with corruption or money being stolen anywhere. He will continue to prove his innocence of the charge pending against him because it is not about corruption. I donít understand how the same organization that cleared Senate Presidentís asset declaration to be proper in 2004, 2009 and 2011 can now say that his record is faulted.
The belief of the 8th Senate and substantial number of the senators is that the trial of the President of the Senate is persecution rather than prosecution.
It is persecution that's why they believed that their utmost responsibility is to stand by him.
Saraki's trial for alleged offences he committed 13 years ago was more of a political move than a legal or anti-corruption matter.
Let me be honest with you; from the little that I know, the public sees the trial as more of a political trial than a trial intended specifically for the purpose which it should be done.
It is in the overall interest of everyone who loves this country to assist this government in doing everything in accordance with the dictates of our constitution.
Why the need for people's support for Senator Saraki considering that many see his travail as political.
I want every indigene of IIorin and Kwara state at large to see the position of senate president being occupied by Dr. Bukola Saraki as blessing to Kwarans and Ilorin in particular. We should not see Dr. Saraki as a difficult person. He is quite different from what some people think he is. He listens to pieces of advice and takes to advice. He is also accessible. No matter the differences we have, we should try and sit down with him in a round table and see how to go about it. He's a son of the soil.
I have traveled round states of the federation, particularly, the Southern states of the country and especially to Enugu state where the deputy senate president comes from. I have seen the benefits of being the deputy senate president, let alone that of a senate president. With Bukola Saraki that I know, there will be lots of development that are likely to come to the state. So, we should try as much as possible to support him and support the struggle. For instance, during Professor Abdulraheem Oba's face off with the senate president, some of us met with the senate president and made him see reasons on why he should allow Professor Oba to be screened at the floor of the senate and succeed. We made him to realise that it's Ilorin project and Kwara project. And that should supercede any other interest and which he concurred to.
So, on that background, we should see this project beyond Bukola Saraki, or Saraki family. We should see it as Ilorin project. On the issue leading to Professor Oba's clearance by the Senate, we did ours before the senate intervention and Senator Bukola Saraki gave us his words before the senate intervention. The senate intervention was to crown all what we had achieved with efforts of some of us back home.
So for that reason, no matter what the difference, is we should try and come together and support him. Everyone wants the best for his state and his community. We all contributed to build this democracy, we should all partake in enjoying it.
Who are you actually appealing to? APC leaders or members of opposition.
I am not talking as a party man. I am not being partisan here. This is a general appeal to Ilorin people, people of Kwara State and Nigerians. Let me say something here, the goodies in the senate presidentís office is beyond what APC members alone can enjoy. It is enough to go round and spread among everyone. The senate president likes it or not, there is no way the benefits of the office will not go round and spread. And there is a saying in Ilorin that whenever we fight, our fight is not a matter of do or die. That is our belief and tradition. That is what our fore fathers upheld and handed down to us. No matter the differences they have with each other, in a situation when an outsider wants to face them in any attack, they would rally round themselves as Ilorin people. That's what has kept us moving forward.
What's your advice to the political class on ways to resolve this political issue at hand?
My advice to leaders in the APC is that there are lots to do than victimising one another. We should try and face proper litigation rather than blackmailing each other or finding ways to rubbish each other. Even within our party we have a lot to do. We donít have BoT chairman yet. There are so many things that are there to be decided by the party. But the interest of the party is built around a single soul. And that is what is drawing us back. The whole Senate is supporting Bukola Saraki not because he is a prophet or an angel, but they see him as senate president, and a project of all. While they see other projects as that of an individual. Seeing them coming to court with Saraki does not mean they have nothing doing, but it is because they see him as part of them. But his political opponents want him down because he is not their project, because he can not be teleguided. They know he will be free and fair to all Nigerians. For the past few months that he has been the senate president, let us go through his records. We can all see that he is there to make Nigeria support the change agenda of President Buhari.
So, I want to appeal to all Kwarans both home and abroad to continue to declare their unalloyed support for Senator Saraki in order to take this state to the greater height.
Saraki being a Senate President is a blessing to the state. The office will attract a lot of blessings to the state that is why all Kwarans must rally round him.
With the blessing of senate president coming from Kwara state, we would enjoy more projects, because our IGR and federal allocation is little but with the help of the bond that they are trying to access, it would bring more dividends of democracy
There are speculations that Senate President is expending state/public fund on frivolous matters. What are your reactions to these allegations?
Thanks so much, it is a mere speculation and assassination of character. Those who are peddling the rumour are unpatriotic and enemies of progress of the state. Some are even saying that he is using the state fund to pay his lawyers and settle some Senators, all these are fallacy and cannot hold water.
In his first appearance, we had about 150 lawyers that were willing and ready to appear for Bukola Saraki free of charge in Kwara state. The number of lawyers people are seeing now is not up to what he has on ground. They are not doing it for money. It is just for the love they have for him and what he stands for. It is part of their own solidarity for him. So, the issue or speculations that he is using public fund for his case is unfounded. There canít be any development project with this bad economic situation in the country. Economy is grounded and its a general phenomenon in all states of the federation. Kwara state is number 35 on the revenue allocation ladder. We are so lucky to have a governor like Alhaji Abdulfatah Ahmed that's verse in economic strategy. Otherwise, our case would have been worse than that of Osun. Those who are following him to court are doing it on passionate grounds because they believe that his trial is not prosecution but persecution.
The economy is bad globally due to fall in oil price and this has been affecting every aspect of the economy. All states had been recording shortfalls from federation accounts before his assumption as senate president.
The Local Government Areas could not meet their financial commitments due to persistent shortfall from federation account. But the state government is making concerted efforts to ensure prompt payment of workers' salary, despite dwindling resources.
I want to commend the state government for exhibiting transparency and honesty with JAAC fund. Recently, there was a general outcry that the Makama of Ilorin was sacked by the Emir of Ilorin because of his unguided speech against Senator Saraki. What would you say to this?
The Emir of Ilorin, Alhaji Ibrahim Sulu-Gambari himself has urged the general public to disregard the rumour making rounds that the Makama of Ilorin, Alhaji Ibrahim Oniye, has been suspended.
The rumour was received with crude shock and disappointment. Those who are peddling that rumour just want to cause division and chaos. There is no iota of truth in it. I want to maintain that only peaceful co-existence can translate into the desired growth and development in the state. I implore those master minding falsehood and misinformation to desist from such act.
Could you enumerate his achievements in the Senatorial District?
Don't let me go back to his achievements as Governor of Kwara State which has won him series of awards and recognition locally and globally on his reforms in education, Health, Housing, Power, Water, Roads, Empowerment, Industrialization, Sports and Agriculture, which cut across all the three senatorial districts of the state. On assumption of office he diplomatically controlled cultism in the higher institutions and even beyond. He has curbed social vices to ensure adequate security of lives and properties and to restore Kwara to its right footing.
His achievements at senatorial district cannot be underestimated. He launched two grader (tractor) machines for maintenance and rehabilitation of rural roads under his constituency as part of his people oriented programmes to meet the yearning and aspiration of the people of Kwara Central Senatorial district.
Provision of motorized and hand-pump boreholes across the constituency. Supply and installation of electrical transformers, renovation of health care centre, construction of drainages and erosion control.
Annually he distributed JAMB forms with free tutorial classes, supporting community projects and also make available educational and financial intervention through his office. Most importantly to mention is Senator Saraki's passion in securing federal appointment for the teeming unemployed youth across his constituency and also encouraging them by providing funding for entrepreneurship.
Two grader machines are working without charging the communities any fee for either diesel, operator allowances and or any other logistics whatsoever as he made provision for the maintenances through his constituency office. The Senator pledges not to relent in his efforts to ensure that more physical and other developmental projects are attracted to every corner of his constituency and the other parts of the state with a view to complementing the efforts of the state government towards meeting the yearning and aspiration of the people.
To help and encourage potential candidate to gain admission into tertiary institution of their choices, Senator Bukola Saraki organized extra-moral classes across the three Senatorial Districts of the state, free Joint Admission and matriculation examination forms under Senator Bukola Saraki Education support programme. Qualified teachers in core subjects like Mathematics, Biology, Physics, Chemistry, etc. were recruited to teach the students.
Senator Saraki has also embarked on many programmes in education, health, water and empowerment among others. The Federal lawmaker had sunk several boreholes across his senatorial district so as to make water supply available to the people of the area.
On power supply, Saraki has purchased hundreds of transformers to improve power supply. The transformers were distributed to all the various communities. Senator Bukola Saraki also demonstrated his passion by creating employment opportunities for the teeming youths.