Press Release: Emir of Ilorin Reconciles Gbemi and Bukola Saraki
Date: 2015-04-10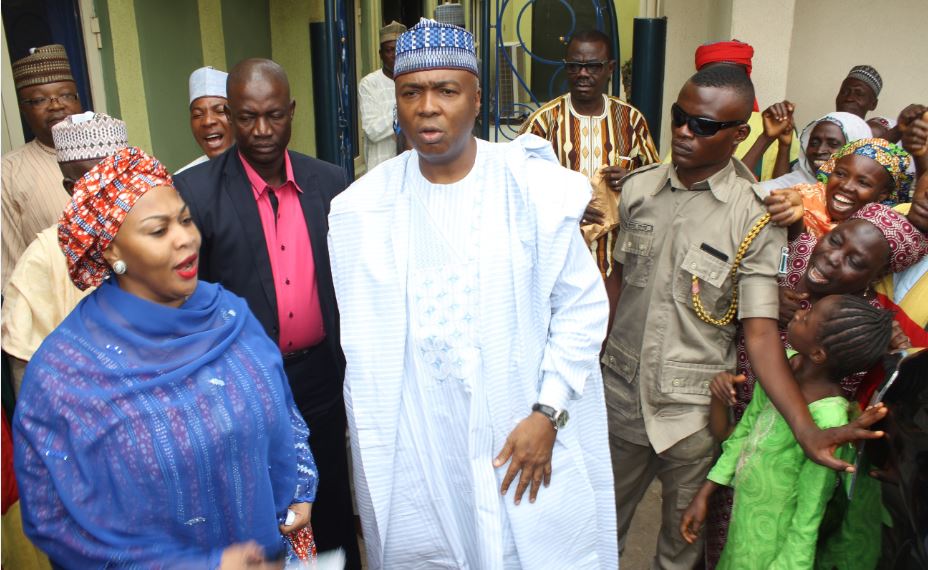 At long last, the Emir of Ilorin, Dr. Ibrahim Sulu-Gambari has successfully reconciled Senator Bukola Saraki and his sister, former Senator Gbemisola Saraki, the two most popular children of the late strongman of Ilorin politics, late Dr. Abubakar Olusola Saraki after years of in fighting
But they have now put the past behind them, thanks to the effort of the Emir of Ilorin and some notable northern figures, who were friends of late Dr. Saraki and who felt concerned about the lingering crisis in the family.
At a closed door meeting with the Emir today, the two political gladiators were asked to put the past behind them.
When they came out, they were received by a mammoth crowds who had gathered at the entrance of the palace. They both walked out and rode in the same vehicle (Bukola's vehicle) to their father's house at Ilofa way.