Saraki Seeks Prosecution of Kwara Gov's Aide over Malicious, Libelious Publication
Date: 2023-02-02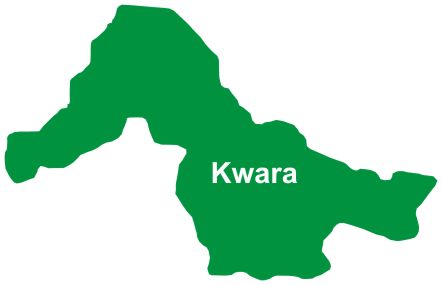 Former President of the Senate, Dr. Bukola Saraki, has called for the prosecution of the Special Assistant on New Media to the Governor AbdulRahman AbdulRazaq of Kwara State, Mr. Fafoluyi Olayinka Michael, over alleged malicious and defamatory publication against his personality.
Olayinka had on January 29, 2023, published on his FaceBook page that "police overpowers Saraki's assassin, Ojulari on the attempt to kill All Progressives Congress' candidate (APC) for Ilorin West/Asa Federal Constituency, Mr. Muktar Shagaya at APC rally in Ilorin."
Shagaya, however, denied the publication that wasmade against Saraki.
He said on his FaceBook page: "This is categorically untrue. We urge perpetrators of such fake news to seize and desist from trying to heat up the polity of the good people of Asa/Ilorin-West unnecessarily."
However, Saraki in a petition he addressed to the Inspector General of Police, Mr. Alkali Baba, yesterday stated that "this publication is not only false, malicious, and destructive. It is a deliberate attempt to malign the person of the former number three man in the country, expose him and his family to ridicule, and needlessly incite public hatred against his person and his family."
The petition, which was signed by Saraki's Aide on Security Matters, Mr. Tajudeen Alabi, said: "This false information is also a criminal defamation that is capable of provoking the numerous supporters of Dr. Saraki in Kwara State, in particular, and Nigeria as a whole.
"To worsen the matter and expose the evil intention of Fafoluyi, Muktar Shagaya who he claimed to be the subject of a so-called attack has in another publication on the same FaceBook denied the false claims by Fafoluyi."
Saraki added: "What this means is that Fafoluyi simply fabricated the falsehood that he published. Dr. Saraki is a responsible Nigerian who does not associate with any individual of shady character or anybody capable of assassinating or sponsoring the assassination of any individual.
"He (Saraki) is a God-fearing man who abhors violence or illegality of any type, form or nature. This, he has demonstrated in the way he has kept his numerous supporters in check, even in the face of desperate and unwarranted provocation by elements or characters like Fafoluyi and other agents of the Kwara State government."
The petition, which was copied to the Director General, Department of State Security Services , Abuja, the Kwara State Police Command and that of the State Security Services noted that "the publication under reference is not the first time that this same Fafoluyi and other acolytes or cohorts of his have defamed Dr. Saraki on radio, television, newspapers, and all social media platforms."
The former president of the Senate, however, demanded that "the police should invite Mr. Fafoluyi to prove this grave allegation while the matter is taken before the court as a case of criminal defamation, in which the accused person will have the opportunity to either prove his claims or face the consequence of his action.
"We believe that if the police do not move swiftly on this matter, particularly close to the election period, it may lead to public disturbance and heighten the tension in the state as we all prepare for the general elections in the next few weeks."