OPINION: An Appeal to Gov Abdulrazaq; Praying on a Blocked Public Road, Please, Desist. By Oba Abdulkadir La'aro
Date: 2019-09-24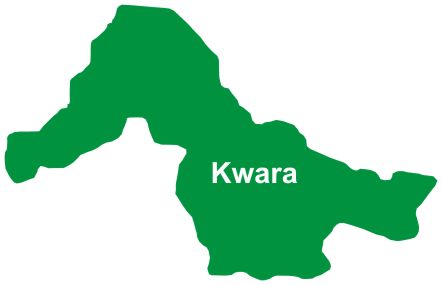 Dear H.E. Governor Abdulrahman Abdulrazaq,
Last Friday you joined the congregation to observe jumaat service at the Hasbunalahu Mosque along Sulu Gambari Road. Your decision to observe jumaat service at no particular mosque is in the exercise of your right and possibly to afford you the opportunity to assess the state of things along your different routes. One would, therefore, expect that you will notice the abnormality of the permanent closure of one lane of the road between the hours of 1 pm and 2 pm, the time for the Jumaat service.
It was a depressing reality that rather than condemn the act, you provided support for the act. Your physical presence on the road alongside other worshippers cannot go for the ordinary but a legitimation of the improper conduct of the behaviour of the mosque authorities. For the sake of clarity, the closing of the road to allow for Jumaat service does not have authentic backing of Islamic sources.
Yes, we know that at the main jumaat mosque in Ilorin, adjoining roads are partially closed, but scholars of good conscience have been calling attention to the inappropriateness of the act. Besides, the commuting situation around Oja Oba cannot be put on the pedestal with other metropolitan roads like Sulu Gambari road, University of Ilorin Road, etc. In any case, justification of an act on the scale of moral equivalence is never a trait of leadership or statesmanship.
I, therefore, appeal to you to kindly reconsider this act in your future Jumaat services. It will interest you to know that where the act has become permanent; commuters on those roads are subjected to great hardship and inconveniences. Take, for example, the closure of one lane of the Idiagbon (University of Ilorin) Road by authorities of the Sanni Yahaya Mosque. Apart from the huge traffic of the students and staff to and from the University of Ilorin, there are a large number of primary and secondary schools on that route. 1 pm is usually the closing time for the schools. The traffic of parents going to pick their wards, in addition to school buses, increases the volume of traffic. Yet, that is when our brothers decide to block a lane of the road, forcing commuters into one lane.
One is not persuaded but rather irritated by the argument by some people that similar behaviuors are carried out by churches. Are we into competition in the display of insensitivity?. It is also untenable to say that after all, how many hours does it take to start and conclude the jumaat session that we cannot endure it. So we must endure odious acts?
Your excellency sir, we would be looking forward to the restoration of sanity to all aspects of our lives however mundane it may look. We must enthrone dignity to our conduct while saying O to ge to misdemeanours.
I trust in your prompt action while appreciating your kindness in giving attention to this piece.
Dr. Oba Abdulkadir La'aro lectures at the Department of Mass Communication, Unilorin