Mustapha, monarchs, others storm Obbo-Ile for Akamo-Ekun's 25th coronation anniversary
Date: 2016-12-30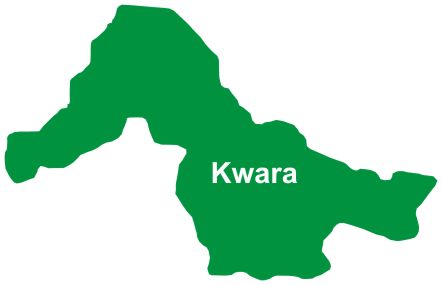 Hundreds of dignitaries and indigenes of Obbo-Ile in Ekiti Local Government Area of Kwara State both home and in the diaspora trooped to the town to celebrate 25th otherwise known as silver jubilee coronation anniversary of Oba Rufus Olusegun Adebayo, Akamo-Ekun 1. AHMED 'LATEEF attended the ceremony and reports.
All roads led to the sleepy town of Obbo-Ile, Ekiti Local Government Area of Kwara State when on Saturday eminent Nigerians converged on the ancient town to join Oba Rufus Olusegun Adebayo, Akamo-Ekun 1, the monarch of the town to celebrate his 25th year on the throne of his forefathers. The programme also featured launching of N50million Palace Development Fund.
The atmosphere was lit up with rendition of melodious indigenous music with rhythmic pattern of drumming to blend it. The hypnotic effect of the song and incessant drumming was magnetic as some invited dignitaries danced to the rhythm.
Although eminent personalities had already taken the seats but the arrival of the Special Adviser to the Senate President on Intra-Parliamentary Relation, Protocol Matters and Special Duties, Hon. Mashood Mustapha, with a retinue of political associates and aides changed the climate of the event.
In his company were former Commissioners including Alhaji Abdulraheem Adedoyin, Alhaji Razak Lawal, Barrister Segun Olawoyin and a former Chairman of Ekiti Local Government, Mr Toba Fatigun.
Top traditional rulers at the ceremony were Olofa of Offa, Oba Muftau Gbadamosi Esuwoye; Olosi of Osi, Oba Ibrahim Salihu Adasofegbe Arowobeku and Olusin of Isanlu-Isin, Oba Solomon Oluwagbemiga Oloyede among others.
In his speech at the ceremony, Hon Mashood Mustapha urged traditional rulers to preach peace and love among their subjects.
He described peace and love as ingredient required to grow communities and ensure harmonious relationship among dwellers irrespective of background and status.
Mustapha, a former member of the House of Representatives for Asa/Ilorin West Federal Constituency, called for greater synergy between traditional leaders and leaders across board in order to improve the well being and welfare of the people.
"It is important for traditional rulers and community leaders at all levels to preach love and peace within their communities. These two things are very necessary to stimulate growth and development.
"In a situation where everybody is working at cross purposes, there is no way we can achieve what we set to achieve. Our kings and leaders must work together in greater synergy to ensure that nobody is left behind in the affairs of community. We must emphasize that everybody is important regardless of his or her status.
"As people with values, customs and traditions, we need to reciprocate this gesture by also assisting our monarchs and leaders in sustaining peace. This is the only way we can live in peace and harmony", he said.
Mustapha felicitated with the monarch on what he called "productive leadership" in the last 25 years on the throne and prayed for God's guidance and wisdom in piloting the affairs of Obbo-Ile.
The Senate President's aide, who described the traditional ruler as gentle and peace-loving man, however promised to contribute his quota to the development of Obo-Ile and donated a sum of N1million at the ceremony.
Responding, the monarch expressed appreciation to Mustapha for his kind gesture to the community, saying his philanthropy transcends ethnic and religious considerations.
He said the community would not forget his handsome donation and urged others to also support the community in ensuring rapid development.
"We are very delighted at your donation. It shows the kind of personality that God Almighty has made you. It is heart warming and we are very pleased to see you in our midst. We pray to Almighty God to be with you and sustain you. This is indeed laudable, and we are very proud of you", the monarch said.
Oba Rufus also used the occasion to confer chieftaincy titles on eminent Nigerians, who had distinguished themselves in their respective careers.