Kawu: Emir of Ilorin blesses him, thanks Buhari
Date: 2016-05-28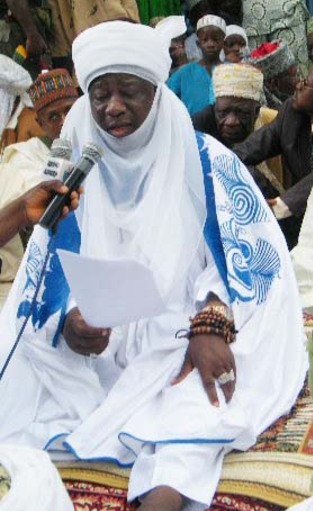 Is'haq Modibbo Kawu's appointment as the new Managing Director of Nigeria Broadcasting Corporation (NBC) has been hailed as a deserving one which has elicited royal blessing for the appointee from the Emir of Ilorin, Alhaji Sulu Gambari.
The highly revered monarch thanked President Muhammadu Buhari for picking an eminently qualified person for the job which happens to be a son of Kwara in who we are all pleased with his rise on the job since hi days in Radio Kwara. As a people, we are glad.
Narrating the details of the events in the Emir's palace, experienced broadcaster and colleague of Kawu who they went to the palace together, Alhaji Nurudeen Imam Abdulrahim said, "Maimartaba (the Emir) used salatu tunjina to pray for Modibbo and remarked 'you always made me and Justice Akanbi proud.'
Kawu had to visit the Emir's mother where he paid her obeisance and received another round of prayer before he left for his Ikokoro family house where this morning, at 10am, there is going to be special prayers for him to be attended by family and friends of his.
Top rate politician Barrister Kunle Sulyman in his comments said, "the appointment is well deserved, it is the first real appointment to an Ilorin man from the Buhari administration and Moddibo happens to be one of the sons of Ilorin whom we are proud of and highly respected. Therefore, I, on behalf of my humble self and the entire masses of Ilorin who you have always stood for, do hereby congratulate you for your well deserved appointment, may Allah continue to guide you, amen."