Using Quranic schools To Control Insurgency
Date: 2016-02-01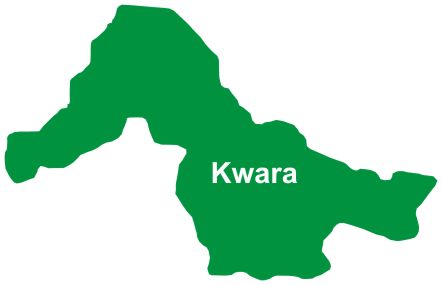 The proprietor of a Quranic school in Kwara State, Dr Mohammed Haruna has called on Federal Government to standardize Quaran memorization schools in the country as antidote of steming the wave of insurgency and terrorism.
Dr Haruna, proprietor of Markaz Rahmatillah Litahafizil Qur'an, Ilorin made the call on Sunday while speaking during the 9th graduation ceremony of the school.
He also called on both federal and state governments to establish Qur'an memorization schools in all the states of the federation, particularly in the North Eastern part of the country.
Haruna added that establishing Qur'an memorization schools in the states would stem the wave of insurgency and terrorism as many Muslim youths would understand Islam better and what it stands for.
"I have made several appeals to the Kwara, Local, State and Federal Governments in Nigeria for replication of this school in their areas.
"I am also appealing to all tiers of Government in the country forstandardization of the certificate being awarded by these schools," he added. Haruna said that standardization of certificate issued by the school would encourage parents across the country to send their children there.
According to the proprietor, the idea of foreign Islamic clerics coming to Nigeria to teach Qur'an memorization/Islam has been counterproductive as their teachings have always the pupils astray.
"Unfortunately, people will come from other countries to Nigeria for six weeks to teach our children rubbish here and you dare not go to their countries to teach their children same nonsense.
"Whereas from those countries they came from to teach our children the rubbish, none of our Alfas could be allowed to go there and preach, talk less of teaching our own doctrines there," he said.
Haruna lamented that these foreign doctrines impacted on our Muslim children were the main cause of terrorism ravaging some parts of the country.
"The next thing you would see is that our government would be spending huge money meant for our socioeconomic development to curb bloodletting in the name of fighting terrorism/religious insurgence," Haruna added.
The proprietor said the only way the insurgency can be contained was for the government to help in re-orientating Muslim children through Qur'an memorization schools.
Haruna added that the students were not only trained in Qur'an/Islamic education, but were also prepared to be good citizens.
"The prime injunction of Quran is to have a nation and create peace for that country.
"The next is to grow and develop that nation for the betterment of mankind. We must have a peaceful Nigeria, we must co-exist, we must tolerate each other and we must grow our nation," Haruna added.
The school has produced 124 students since its inception while many of them had bagged their degrees in various disciplines and were doing well in their profession.