Sulu-Gambari, Saraki, Idiagbon, Others Inducted Into Ilorin Hall Of Fame
Date: 2015-12-28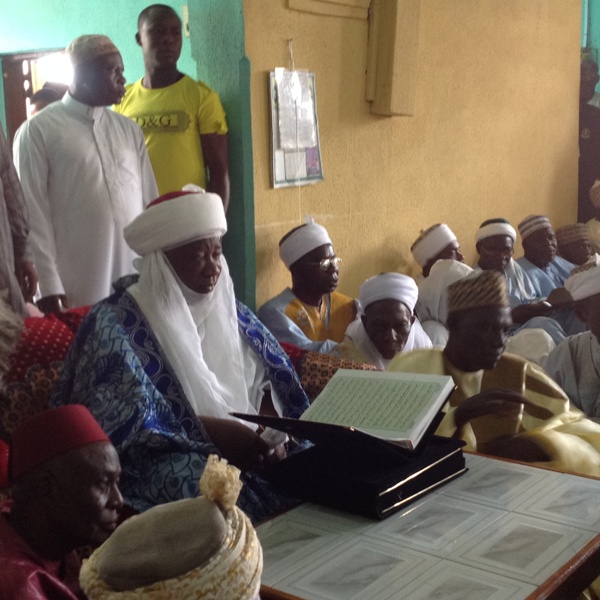 The Ilorin Emirate Descendants Progressive Union (IEDPU) yesterday inducted 21 late and present heroes and heroines of Ilorin Emirate into its prestigious Hall of Fame.
A non-indigene and proprietor of the first private university in Kwara State, AlHikmah University, Alhaji AbdulRahim Oladimeji, was also inducted.
The award climaxed the week-long activities that marked the 50th Anniversary of the union's Annual National Conferences.
Those honoured posthumously included the 9th emir of Ilorin, the late Zulukarnaini Mohammed Gambari, first Mufti of Ilorin, the late Sheik Muhammad Kamamaldeen, and founder of Markaz School of Arabic and Islamic Studies, Agege, Lagos, the late Sheik Adam Abdullahi El-Ilori.
Others are the 3rd Waziri of Ilorin and late Second Republic Senate leader, Dr Abubakar Olusola Saraki, former chief of general staff, Supreme Headquarters, the late General Tunde Idiagabon, former minister of works and transport, the late General Abdulkareem Adisa, former governor of Kwara State, the late Rear Admiral Mohammed Lawal, among others.
Also inducted into IEDPUís Hall of Fame were two daughters of the emirate, Arc Halimat Tayo Alao, a former minister of environment and Hajiya Halimat Yusufa, former commissioner for education in the state.
Responding on behalf of the family of Abubakar Olusola Saraki, Alhaji Saka Onimago, the senior legislative assistant to the Senate president, said the award was the greatest honour that could be bestowed on any indigene of Ilorin Emirate.
He said the honour will stimulate the family to continue to contribute to the development of the emirate.
In his address at the ceremony, IEDPU president, Alhaji AbdulHamid Adi, said those singled out for the awards were honoured based on their contributions to the development of Ilorin Emirate to encourage others to do so.
He said the union in the last 50 years has recorded significant achievements particularly in the area of education having established no fewer than six secondary schools and ensured that peace and political stability reigned in the emirate.
He said the union would continue to honour those who have served the community meritoriously.