Kawu may replace Bamgbola as Kwara CJ
Date: 2014-10-30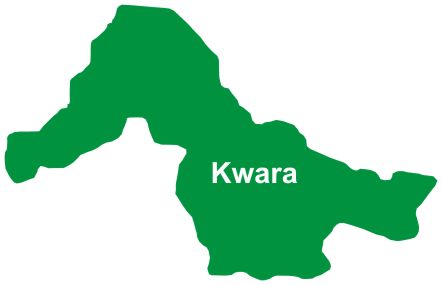 A Kwara State High Court Judge, Hon Justice Sulyman Durosinlohun Kawu is warming up to replace the outgoing State Chief Judge, Justice Olatunji Bamgbola, when he retires in December,
National Pilot
learnt yesterday.
Bamgbola is expected to retire on December 12, 2014 when he will clock 65 years, being compulsory retirement age.
Kawu, who hails from Ilorin, was the third Acting Chief Judge appointed during controversial removal of the former CJ, Justice Raliat Elelu-Habeeb in 2010.
Sources in the state judiciary told our reporter that Kawu will emerge as the CJ based on the convention that the most senior judge replaces the outgoing one.
Checks by reporter showed that Kawu is the most senior of all the 18 judges in the State High Court after the CJ.
It was, however, learnt that the state governor reserves the power to appoint an acting CJ for the period of three months before appointment and ratification of the substantive CJ.
Our reporter was unable to ascertain whether the governor has recommended names for NJC's approval as at the time of filing this report.
Section 271 (4) of 1999 Constitution states that, "If the office of the Chief Judge of a state is vacant or if the person holding the office is for any reason unable to perform the functions of the office, then until a person has been appointed to and has assumed the functions of that office or until the person holding the office has resumed those functions, the governor shall appoint the most senior judge of the High Court to perform those functions."
For the appointment of the substantive CJ, the governor is required to recommend three names to the National Judicial Council (NJC) from which the judiciary's highest decision-making will approve one, usually the most senior.
National Pilot recalls that attempt to make Kawu the substantive CJ after Elelu's retirement was foiled as NJC rejected his name as recommended by Governor Abdulfatah Ahmed in 2012.
The NJC took the decision alongside Justice Olubunmi Oyewole's planned elevation as Chief Judge of Osun State and Justice Binta Nyako's recommendation by her husband, former Governor Murtala Nyako, which were turned down.
The council asked the governors to re-forward nominations based on seniority to it for approval, hence, Governor Ahmed forwarded Bamgbola's name and it was approved by the NJC.
The CJ hopeful is the son of first Chief Judge of the state and former Supreme Court Judge, late Justice Saidu Kawu.