Learning Phone Repair At 12 Saved Me From Life Struggles — Ibrahim
Date: 2023-09-29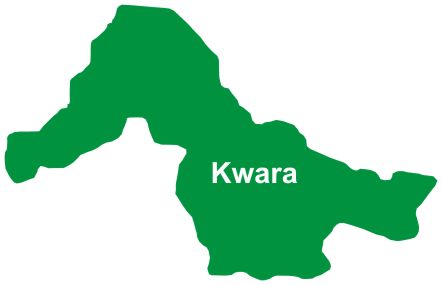 Ibrahim Yekeen Olamilekan, the founder and CEO of I-Smart Technology, started learning phone repairs at the age of 12 while in class 3 in junior secondary school. This act by his parents saved him when his father died a year later in Ilorin, Kwara State.
28 years Old, Ibrahim had to use the streetwise gained when learning phone repair in the capital of Kwara State, Ilorin, to navigate the challenges of life.
With his mother left to cater for the needs of him and his siblings after the death of his dad while in SS1, he decided to study computer science at the Bayero University, Kano (BUK) after struggling to complete his secondary education.
Knowing fully well that he had to seek for his tuition himself, Ibrahim engaged in various jobs on the internet to make ends meet.
"Basically, what pushed me into tech is that my dad was late and there was no one to finance my education, so I have to look for one opportunity, which can bring money for me. I have been into tech and I also work as a freelancer. That was what I used to sponsor myself throughout BUK. I started as a blogger; I post information like videos, pictures and the rest on my blog."
While in school, he took to YouTube to learn a variety of skills, which include graphic designing, photo editing and video editing.
He also learned how to design mobile apps, which he said led to the creation of an app where students can have access to past questions and answers to a general course called General Studies Programme (GSP).
"The mobile was used by thousands of students. The quiz helps students to question on GSP, the app was also useful for students to set up their timetable. I believe its creation led to my ascension to be elected as the vice-president of my faculty and was awarded the best programmer in my final year."
He said despite his quest to gain relevant skills while in school, he was able to graduate with a second-class upper degree.
Mobilisation for the one-year National Youth Service Corp (NYSC) in Calabar, Cross Rivers State, did not stop him from searching for new skills as he started a movie series which he published online.
While there, he also developed a mobile app and an online portal for the scheme.
He thereafter made one of the most altruistic decisions to also give back to the society, which led to the establishment of a foundation to train youth's digital skills.
"I had the ambition to give people what I have, so in Calabar, I opened my foundation to teach people web design and digital skills."
I decided to do this because when I was young and my dad was late, I didn't have any hope of making any reasonable thing in life. When I was in NYSC, I thought there are some people who are going through the same situation like me, so, I believe they too can learn a skill, which will give them a start."
He said he funded the training through the stipend given to him by the government and was able to train more than 2000 persons.
After completing his NYSC, he left for Kano in 2021, where he now works as the second lead in the IT department of Skyline University.
While also engaging in white collar job, he said he still freelance designing mobile apps.
This led to a contract from a US based company, to design a medical therapy medical app. "It has an external device and it will regulate the body system for the users. The contract fetched me a lot of money, which I used to buy a car and land."
He added that while in Kano State, he continued with the foundation but has widened the scope to empower women and youth in vocational skills like baking and fashion designing and has graduated close to 1000 persons.
He said through his company named I Smart technology, he is working on a Fintech mobile app called PayDem.
He said the app would have features to engage in financial transactions in the local and international market.
While stating that the app will be ready in the next five years, he said lack of sponsors has been his major challenge to quickly bring the idea into fruition.
He also advised youth to learn digital skills as it is the best way to secure a good paying job in the world.