Youth, Sports to take central focus in Kwara North- Senator Umar
Date: 2023-09-15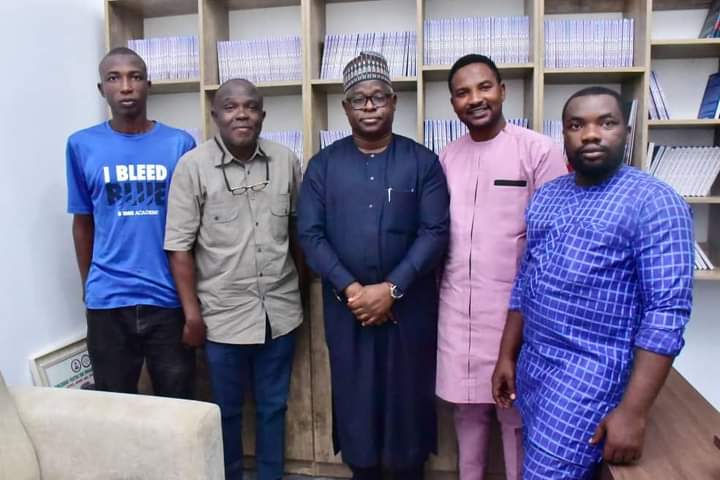 Senate Committee Chairman on Trade and Investment, Senator Sadiq Umar has stated that a cardinal focus of his legislative function is Youth and Sports Development.
Senator Umar made this statement at his Ilorin home to the Executive Members of the Sports Writers Association of Nigeria (SWAN) Kwara Chapter, who met him over sports development projects in the state.
The Senator representing Kwara North in the National Assembly said, "It is a no brainer that the youths are the future of this country and if you don't develop and support them, if you don't fill in the passion with something, they will be derailed".
"One of my key agenda as Senator in the next four years is youths and sports development", he said.
"I will be paying more attention to sporting activities. I am talking about sporting activities that can attract our teeming youths and engage their energy for productive purposes.
"So watch out for our programs in the days ahead," the senator said.
Speaking further, the Senate committee chairman explained that there is a need to extensively capture youths properly for sports development.
"They need to be well captured so that they can make the best use of their time so that they don't become a menace to society.
"For the 10th National Assembly, we will be rolling out legislations and policy oversight that will take cognisance of youth and sports is at the centre of this especially football," he added.