Excerpts from Gov. Abdulrazaq's 100 days Press Briefing
Date: 2019-09-05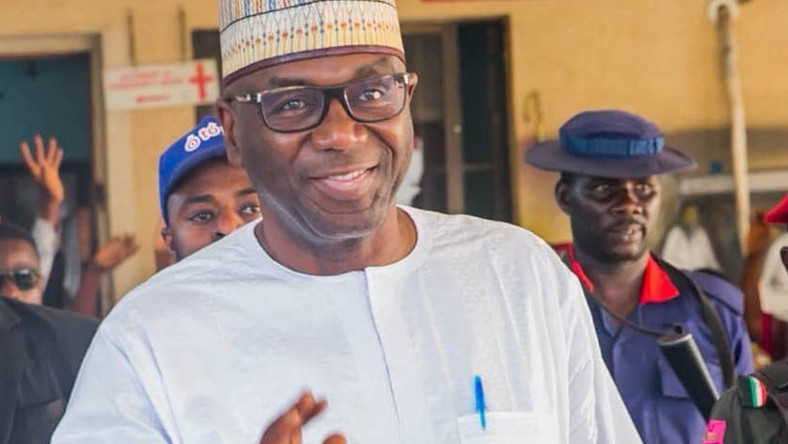 We have spent the last 100 days putting in place the basic infrastructural needs of the people that ought to have been done in the past like access to water, access to basic healthcare and repair of dilapidated schools.
We have prioritised and will always prioritise water, education, health, road, and general infrastructure. Agriculture is also a priority and we are looking at ensuring that a lot is done is the area of agro-processing because of our comparative advantages.
The N4.8bn we inherited from the previous government hasn't been touched. We plan to use it to kickstart the state's social security programme and put basic infrastructure in place.
With our Kwara State Social Investment Programme (KWASSIP), traders and artisans can access N1b soft loans. We are looking at roughly 1000 beneficiaries of such soft loan. We cannot watch while our people are suffering. We have to do something in that regard.
Modelled after the Federal Government's Social Investment Programmes, the KWASSIP would comprise Kwara State Conditional Cash Transfer which will support those within the lowest poverty bracket by improving nutrition and increasing household consumption.
More so, Kwara State Poverty Reduction Programme (KWSPRP) will assist Kwarans to develop lifelong skills; Kwara State Government Entrepreneur and Empowerment Programme (KWSGEEP) will lend money to petty traders, artisans, farmers, enterprising youths, men& women.
The HomeGrown School Feeding Programme (HGSF) will ensure the feeding of school children in order to increase school enrolment, reduce malnutrition, empower community women, and support small farmers in the state.
Also I discussed major road projects in the state with President Muhammadu Buhari on our trip to Japan. The focus of our administration is to change the story of Kwara for good in the area of infrastructure and human capital development.
We've approved the repayment of N450 million allegedly diverted by the previous administration from the Universal Basic Education (UBE) funds. This will now see the removal of Kwara state from the blacklist of the UBE, thereby widening the access of Kwarana to basic education. Kwara will also access N7bn from the Universal Basic Education Commission (UBEC) to fix the infrastructure deficits in the primary education once it pays its own counterpart fund of N7bn, such funds would go a long way to turn around the fortunes of primary schools in the state.
For our Social Investment Programme, we're working with the FG agencies that handled Marketmoni & Tradermoni. They'll help train our officials. And we are also working with the BOI which will do the disbursement to allow for transparency and ensure real beneficiaries get the money.
Kwarans should expect something concrete on cabinet formation from next week. The delay had been due to wide consultations with all stakeholders within the ruling party, nothing more. Please dismiss claims of rancour within our united party.