Impeachment Threat is Meant to Make Executive Sit up, Says Mustapha
Date: 2012-08-03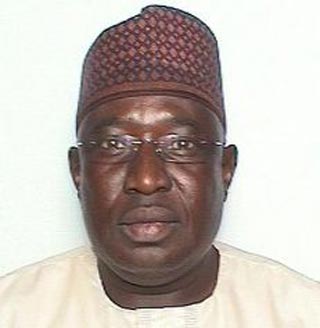 Vice-Chairman, House of Representatives Committee on Petroleum (Upstream), Hon. Moshood Mustapha, Thursday said the alleged plan to impeach President Goodluck Jonathan by the House was not to heat the polity but to put the executive on its toes  so as to ensure the delivery of dividends of democracy to the people of the country.
Fielding questions from newsmen in Ilorin Thursday, Mustapha who represents Ilorin West/Asa federal constituency of Kwara State at the lower house said, "budget is a law that was passed by the National Assembly and this must be fully implemented in order to move the nation forward."
According to him, "We only signalled to the President Jonathan on the need to follow this law and its dire consequences if he does not carry out to the latter".
He said since the budget is a law, it is the responsibility of the president and other national agencies of government to carry out the documents therein for the overall benefit of Nigerians.
Mustapha who said the National Assembly would not allow selective implementation of the budget said, "we are only acting in line with the constitution of the country and as the representatives of over 160million Nigerians that they represent."
The lawmaker, who stated further  that party affiliation and legislative duties should be separated, explained that PDP members in the National Assembly are not out to rock the boat but to ensure that already budgeted infrastructure and projects in their respective constituencies are executed by the executive.
On the security challenges facing the nation, he said Boko Haram insurgency is a domestic problem that is alien to the country, saying that the problem should be solved by Nigerians themselves.
He said dialogue is the only way out of the problem, adding that Nigerians should be cautious in their respective actions so that the present security problem does not lead to disintegration.
He said Nigeria is a divine configuration of Almighty God, which should be protected by all, adding that people should complement efforts of law enforcement agents with supply of useful information capable of putting an end to the menace.
He said youths and women empowerment has been his pre-occupation, adding that he was able to secure 20 federal appointments for university graduates, employments for youth at state level and distributed scholarship awards to undergraduates in his constituency.
He also said that women were provided with soft loan to aid their businesses through micro finance houses, adding that some people were also assisted to go on holy pilgrimage to Saudi Arabia.