Kwara women farmers cry out over herdsmen attack
Date: 2016-05-16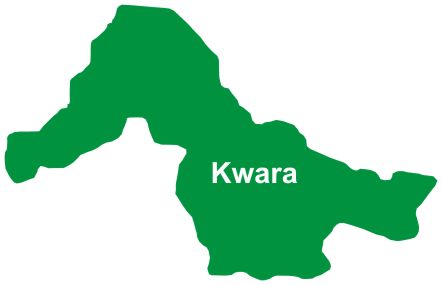 WOMEN farmers in Kwara State, under the aegis of Smallholder Women Farmers Association, have cried out over incessant attack of their farms by herdsmen, saying the development had resulted in their low agricultural production.
Speaking during annual citizens' dialogue on 2016 agriculture budget organised by Civil Society Coalition on Women in Agriculture, supported by Centre for Community Empowerment and Poverty Eradication (CCEPE)/Actionaid in Ilorin at the weekend, the women said herdsmen always lead their cattle into their farms in the night to eat up their crops.
The women farmers, who are from such local governments as Ilorin South, Ilorin East, Moro, Baruten Kaiama and Edu in the state, also said that many of them had sustained injuries during several attacks on their farms.
The women also complained of their inability to access loan for farming activities as well as tractors, herbicides, fertiliser and other farms implements. Memunat Yinusa from Kaiama local government area urged the state government in liaison with the Central Bank of Nigeria (CBN), to gain access to soft loan at a low interest rate.
Also speaking, Iyabo Babatunde from Gbago, Asa local government area corroborated her colleague, adding that many women farmers in the area had abandoned their farmlands for fear of attacks by the rampaging pastoralists.
"The invasion of our farms by the cattle of the herdsmen has had a telling effect on our production. Many of the women farmers are no longer keen of farming activities. Many have even abandoned their farms. So, we urge the state government to intervene by protecting us and farmlands from the herdsmen," she added.
In his earlier presentation, the Programme Officer of CCEPE, Mr Abdulrahaman Ayuba, had urged the state government to allocate "an amount not less than five per cent of the total state budget to the agricultural sector and progressively increase to meet up with 10 per cent 2003 Maputo Declaration."
He added that the state government should continue with the Growth Enhancement Support Scheme (GESS), saying that "though the scheme had several challenges, however enough experience has been gained to improve its operations.
"Extension services of the government should also be strengthened by recruiting new extension agents, building their capacity and providing with incentives and facilities.
"We call on the state government to proactively engage the Federal Government to open up the CBN initiated Nigerian Incentive-Based Risk Sharing System for Agricultural Lending (NIRSAL)."
In his response, Director Planning, Research and Statistics, Ministry of Agriculture, Alimi Suraj recommended commercial agricultural credit scheme, which attracts only six per cent interest rate for the women farmers.