Opinion: Enter the Panamanians! By Wole Olaoye
Date: 2016-04-11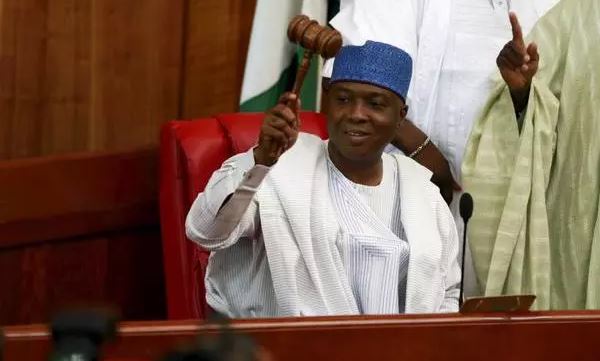 Switzerland used to be the preferred destination of treasury looters, tax-dodgers and those who for a variety of personal reasons don't want the extent of their wealth to be easily traced. In many instances, it was a haven for those who would rather do the crime but escape the *time. *To date, billions of dollars allegedly stashed away by African leaders such as Zaire's Mobutu Sese Seko, Uganda's Idi Amin Dada, Nigeria's Sani Abacha and some of the new generation thieves in the so-called Third World, are lying in the coffers of Swiss Banks while the African countries from which those funds were originally looted are condemned to bare-thread existence.
Now there are several countries offering opaque financial services. If you have money to hide or wealth to conceal, you have a wide choice of destinations: Luxembourg, Hong Kong, Cayman Islands, Singapore, Seychelles Island, US Mainland, Niue - a small island nation in the South Pacific Ocean, Lebanon and Germany. That list is not exhaustive.
Panama's claim to fame before now had been on account of its hosting the famous Panama Canal without which Maritime activities in the US would be an Israelite-journey nightmare. Today, thanks to the revelation of what has now come to be known as the Panama Papers, the world now knows that when you want to evade tax or stash away stolen funds, you need to talk to someone in Panama.
It was the German newspaper, Süddeutsche Zeitung, that obtained internal data of the Panama-based offshore service provider, Mossack Fonseca and shared the information with the International Consortium of Investigative Journalists (ICIJ) and over 100 other media partners in 82 countries round the world. The revelation was that many prominent people in virtually every field of human endeavour are clients of Mossack Fonseca and have assets worth billions of dollars in coded accounts ghosted at times by third parties.
The system is a near-perfect maze which makes it extremely difficult to trace funds so invested as there are layers upon layers of third party proxies, wives, relations, business associates etc between the real owner and the original placement.
Senate President Bukola Saraki who is currently facing trial at the Code of Conduct Tribunal for under-declaration of assets made the list in a big way. At least four assets hidden away in tax havens have been traced to his family in the Panama revelations. None of them was declared in the papers filed by Saraki at the Code of Conduct Bureau as required by law. His UK lawyers have however insisted that the senate president "declared his assets properly in accordance with the relevant legislation".
Saraki's wife, who had also been in the eye of the storm as she has been interrogated several times by the Economic and Financial Crimes Crimes Commission (EFCC), has been fingered as one of the conduits for hiding her husband's assets. A number of assets have specifically been traced to her.
Girol Properties Ltd, was registered on August 25, 2004 - one year after her husband became governor of Kwara State, in the British Virgin Island (BVI). Mrs. Saraki, in a letter to ICIJ through her lawyers, has denied ever owning any shareholding in Girol Properties even as documents making the rounds show that she owns 25,000 shares and was appointed the first and only director of the company.
Another company, Sandon Development Limited, was registered in Seychelles Island on January 12, 2011, and has Mrs. Saraki and one Babatunde Morakinyo, (a long-term personal aide and friend of Mr. Saraki) of 11 Okeme Street, Lagos, as shareholders. It has been alleged, based on documents that Mrs. Saraki used it, in July 2011, to buy the property on Whuttaker Street, Belgravia, London SW1W 8JQ. Yet another hidden company in the name of Mrs. Saraki is Landfield International Developments Ltd, 2014, a company registered in the British Virgin Islands on April 8, 2014, with registration number 1819394 while its registered office is 1 Akara Blog., 24 De Castro Street, Wickhams Cay 1, Road Town, Tortola, British Virgin Island.
Mrs. Saraki said she sold her shares in the company to a third party in January 2015. International journalists, including PREMIUM TIMES of Nigeria say they are yet to sight any such document. Other names that cropped up in relation to assets in which the Sarakis are suspected to have interests include Laolu Saraki, the senate president's brother, Kojo Annan, son of former UN Secretary General Kofi Annan; Obi Asika; and Olufela Ibidapo. As mazes go, the Saraki variant is as complex as they come and it is left to the authorities to get to the bottom of it.
Meanwhile Mrs Saraki's lawyers have stated that all assets held in her name belong to her and not to her extended family as suggested by her husband. Who knows what kind of struggle over inheritance could be ignited if her siblings and other beneficiaries of her father's estate are given the impression that there are some assets she's holding in trust for the rest of them!
The Sarakis are not alone in the Panamanian revelations. There is the recurring decimal, James Ibori of Nigeria currently serving a 13-year sentence in a UK prison. The same Mossack Fonseca of Panama was the registered agent of four offshore companies connected to James Ibori, including Julex Foundation, of which Ibori and family members were beneficiaries!
There are close associates of Russian President, Vladimir Putin; South African President Jacob Zuma; soccer star Lionel Messi; son of former Ghanian President John Kufuor; Bollywood's Amitabh Bachchan; martial arts movie star, Jackie Chan; and Prime Minister of Iceland Sigmundur David Gunnlaugsson who has now stepped aside so as to preserve the integrity of the high office.
I wonder what Senate President Abubakar Bukola Saraki is waiting for before throwing in his resignation. If I were Saraki, I would simply resign and face my personal problems with the law instead of dragging the entire National Assembly in the mud.